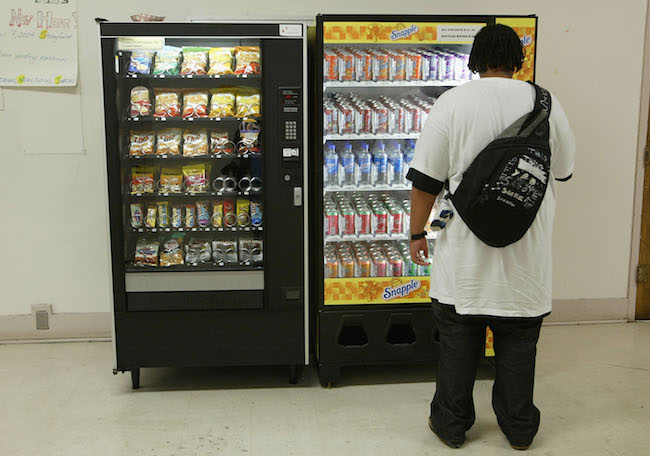 The beginning of a new year means that people all over the country are starting their resolutions. Many of these so-called resolutions include getting in better shape and eating healthier foods. That doesn't mean that you need to completely cut out all of the foods you love, you just need to make a few little changes to guarantee yourself a healthy, happy New Year.
So, eat up. Just try a few tweaks:
Veggie Burgers > Cheeseburgers
Nobody is saying that you can't enjoy a burger every now and then. It's just probably not a good idea to eat a greasy, bacon cheeseburger every day (or even every week). You can go the route of the turkey burger or chicken burger, but if you really want to go the healthy route you'll try a veggie burger. Yes, you read that right. Gone are the days of the bland tofu-based burgers.
2016 even gave the world a vegetable-based burger that "bleeds" like a regular burger. They can only get better in 2017.

Jack Fruit Is The New Pulled Pork?
According to consumer reports, 2017 will be the year of the veggie pulled-pork. If that sounds insane to you, you're not alone. Apparently, before it is fully ripe, jackfruit very eerily resembles pulled pork and even tastes great when paired with barbecue sauce. "The pieces and chunks broke apart into shreds reminiscent of very soft pulled meat," Consumer Reports professional chef and food tester Claudia Gallo said. "The vegans on our panel were satisfied, but meat eaters probably won't think they're eating real meat." (Nope)
Hey, at least they won't clog your arteries.
Stay Away From Simple Grain Pasta
Everyone enjoys a big bowl of pasta with tomato sauce and a heaping mound of cheese, especially during the winter months. But, all those carbs are not going to help you towards your New Years goals of shedding the dad-bod. A healthy alternative is to cook up bean-based pastas instead of the usual white flour-based ones. If you take a look around, you can find pastas made from black beans, lentils, chickpeas and even edamame. Another positive is that bean-based pastas are naturally gluten free. If you don't mind the texture, another great option is zucchini noodles (or zoodles).
Make a nice, meaty ragu to cover them and you won't even realize you're eating healthy.

A New Flour For Your Baked Goods
Last year, the hot coconut-based products that everyone was talking about were water and oil. 2017 might end up being known as the year of coconut flour. A healthy alternative to regular flour, coconut flour is perfect for paleo and gluten-free diets. It's full of fiber, contains much lower carbohydrates than flour and is a healthy choice for people with diabetes. The catch is that it will make all of your baked goods taste like coconut. If you don't care for that, you're out of luck. You might just want to just eat a few less cookies than you would have.
The holidays are over, you should have already finished off the last of your Christmas tree-shaped frosted sugar cookies anyway.
Imitating Rice With Veggies
Cauliflower rice is a healthy alternative for people looking to cut out some carbs in 2017. It's really easy to make your own with a food processor or blender. If you don't have time to make your own, you can likely find it pre-made at your local grocery store or buy the frozen cauliflower rice from Green Giant or Birds Eye. It's free of carbs, much lower in calories and chocked full of fiber. It's not perfect. You'll be quite aware that you aren't eating rice. But, it works really well as a healthy base for foods that you would normally pair with rice.

Make Your Own Chips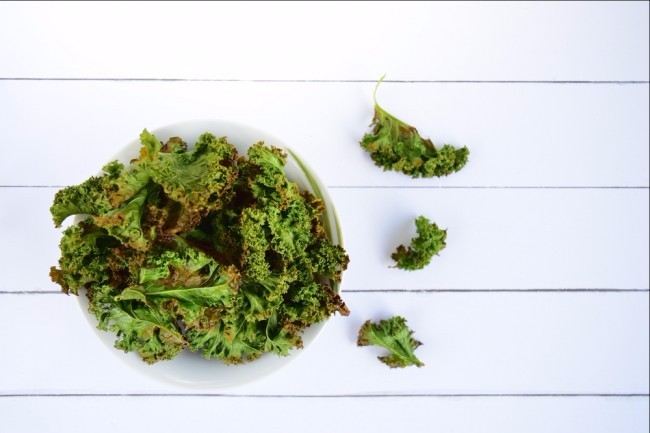 If you have a nice, big bag of potato chips it really is hard not to get a fist sized handful and put the whole greasy, crispy monstrosity into your mouth again and again. Luckily, there are alternatives like low-sodium popcorn, kale chips, seaweed snacks, taro chips, beat chips, zucchini chips and even eggplant chips. You can make them yourself and be assured that they don't contain an extra additives and preservatives you get with store brands. Nobody wants to do that.