Summer is about to kick into high gear. And while many of us don't have the bandwidth to plan an epic vacation to some of the least visited or remote National Parks in the United States, we still want some solitude on our adventures. That's where "lesser known" National Parks come in, and there's still plenty of time to book a trip to one of these gems.
Grace Lee, executive director of the National Park Trust says that "Although there are 424 national park units, 49% of the annual 300 million visitors explore just 25 of those sites." Of the 63 major National Parks in the NPS system, the National Park Service reports that just 8 of the top parks are responsible for 25% of the visitation numbers.
Obviously, traveling over 5,000 miles from the mainland to visit American Samoa (the least visited park in 2022) or hitting up certain parks in Alaska that don't have roads isn't for the faint at heart. That's why the National Park Service has been promoting these smaller and less-trafficked parks in order to increase visitation. And it's paying off.
This summer, Pacifico is partnering with National Park Trust to help preserve the most populous national parks and raise awareness for lesser-known parks. In the process, Pacifico has donated to preservation efforts, along with providing a directory of lesser-known parks with ideas of what to do while you're there and incentivizing adventurers to visit. So where to begin?
I always recommend Great Sand Dunes National Park in Colorado as a slightly off-the-beaten-path destination. While the park can still see crowds in the summer months, it is nowhere near the levels of Rocky Mountain National Park to the north or some of the Utah parks to the West. And with the miles of towering sand dunes – the tallest in North America – it's easy to get away from the crowds. Here's how to visit in 2023.
WHY SUMMER?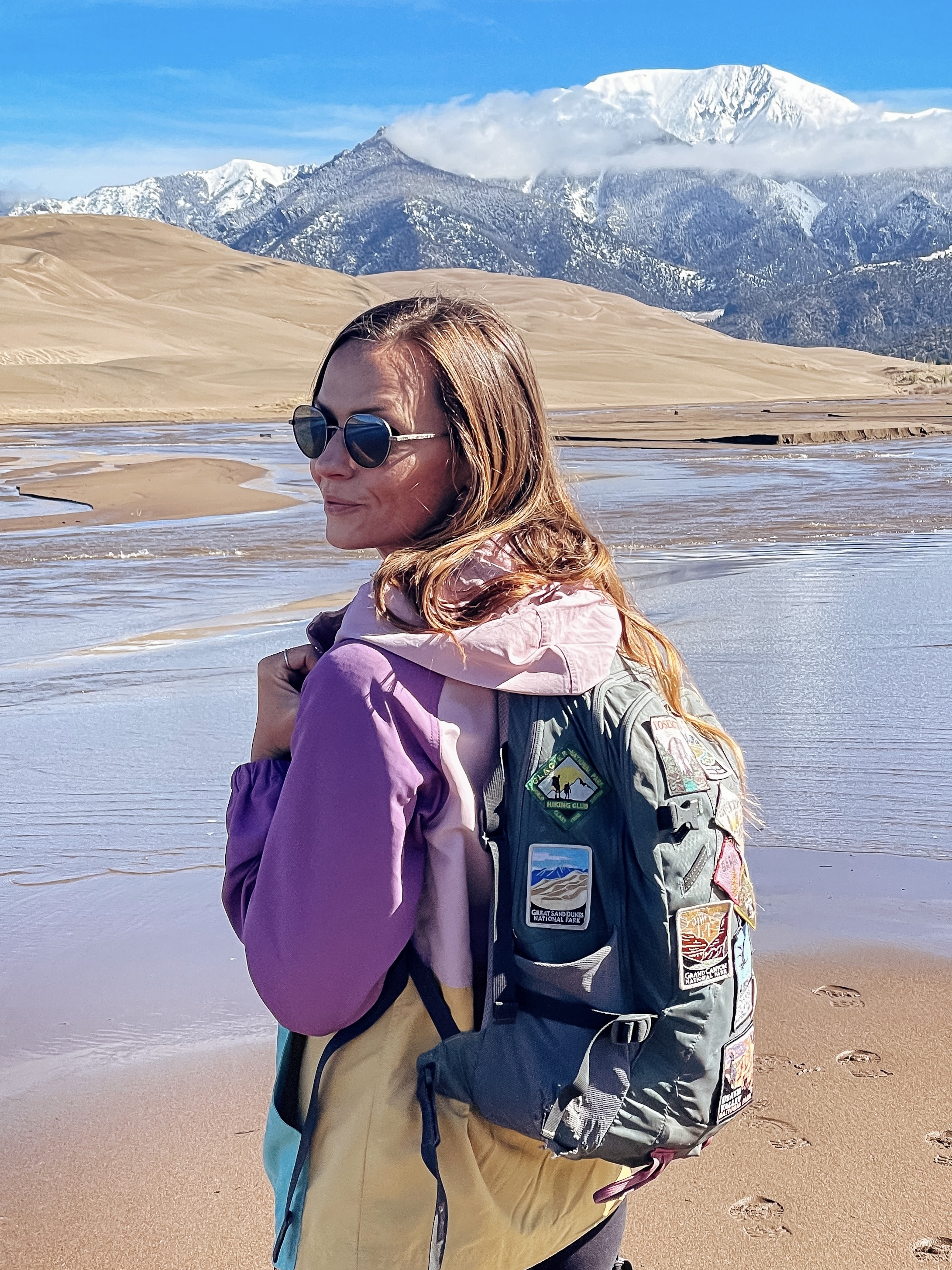 Great Sand Dunes National Park is a stunning and otherworldly landscape that is truly like nowhere else in the country. With shimmering sand dunes surrounded by the majestic Sangre de Cristo Mountains, it is a sight everyone should see at least once in their lifetimes.