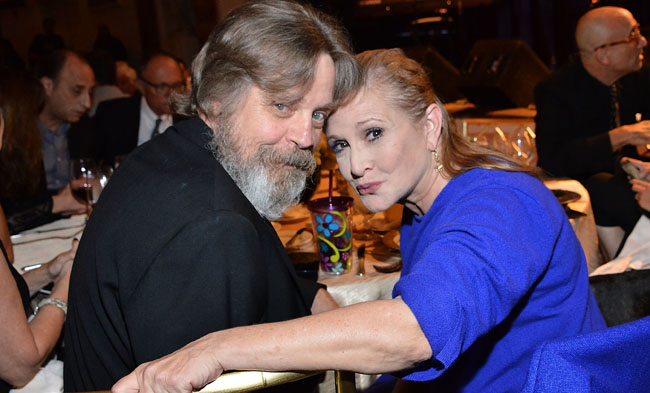 There's been no shortage of tributes and memories being shared following the passing of Carrie Fisher at the age of 60. Her recovery from a heart attack on Friday was a roller coaster and it had a sad ending on Tuesday, leading to many saying goodbye to yet another major name this year.
Mark Hamill has been very public with his support of Carrie Fisher following her heart attack and was one of the first to react to the news Twitter, but he released a longer statement on his "space twin" and what she meant to the Hollywood community as a whole:
It's never easy to lose such a vital, irreplaceable member of the family, but this is downright heartbreaking. Carrie was one-of-a-kind who belonged to us all- whether she liked it or not. She was OUR Princess, damn it, & the actress who played her blurred into one gorgeous, fiercely independent & ferociously funny, take-charge woman who took our collective breath away. Determined & tough, but with a vulnerability that made you root for her & want her to succeed & be happy.
He also expanded on what Fisher meant to him personally, from Star Wars and into their own professional lives:
She played such a crucial role in my professional & personal life, & both would have been far emptier without her. I am grateful for the laughter, the wisdom, the kindness & even the bratty, self-indulgent crap my beloved space-twin gave me through the years.
There's not much anybody could add here. Losing Carrie Fisher at 60 just seems unfair, especially since she likely would've been such a lovable, ornery old lady full of stories and wisdom. At least she got a little of that out on the page.