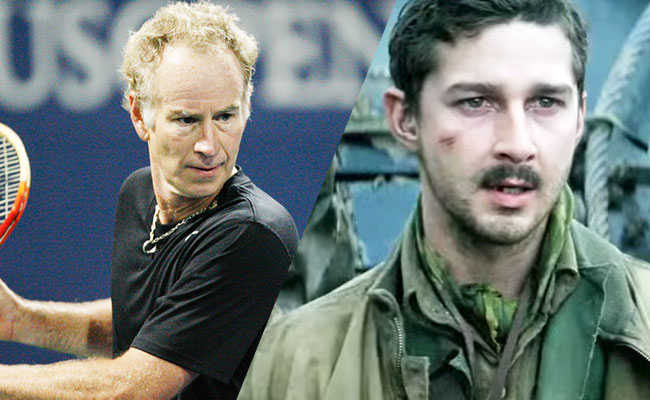 If Shia LaBeouf has proven anything of himself since departing the loving embrace of Disney in 2006, it has been that he's not quite Disney anymore and that he's an artist. This isn't altogether uncommon for young actors and actresses who found themselves under the protective umbrella of Disney, including Miley Cyrus and Lindsay Lohan, which means that I don't really need to say anymore about this need to rebel after being with Disney.
Essentially, Shia LaBeouf is no longer that lovable scamp from Even Stevens. In perhaps one of the best casting decisions that we've seen in ages, The Hollywood Reporter reports that Shia LaBeouf has signed on to play the explosive tennis bad boy John McEnroe in the upcoming film Borg/McEnroe. Swedish star Sverrir Gudnason has been cast as McEnroe's famous rival, Bjorn Borg, opposing McEnroe. The film is set to explore the rivalry between the two tennis stars that spanned the 70's and 80's, seeing the two square off a staggering 14 times on their way to greatness.
John McEnroe is known as a bit of a loose cannon in the world of tennis, while Borg was the polar opposite, always cool and in charge. LaBeouf is perhaps the best possible casting for McEnroe and we're quite sure that he'll dive fully into the role.
(Via The Hollywood Reporter)