Billie Eilish may not always be active on social media, but you better believe she sees everything. Early this morning (May 27), the "Happier Than Ever" hitmaker took to her Instagram story to offer a response to some of the comments she's recently received.
In her stories, Eilish made it clear that she's had it with people trying to decide her wardrobe and aesthetic for her.
"i spent the first 5 years of my career getting absolutely OBLITERATED by you fools for being boy ish and dressing how I did & constantly being told i'd be hotter if I acted like a woman," Eilish wrote. "and now when i feel comfortable enough to wear anything remotely feminine or fitting, i CHANGED and am a sellout.."
She continued, reiterating that she's tired of hearing comments like "oMg iT's nOt thE sAmE bILlie," and simply wants to exist as a multifaceted woman.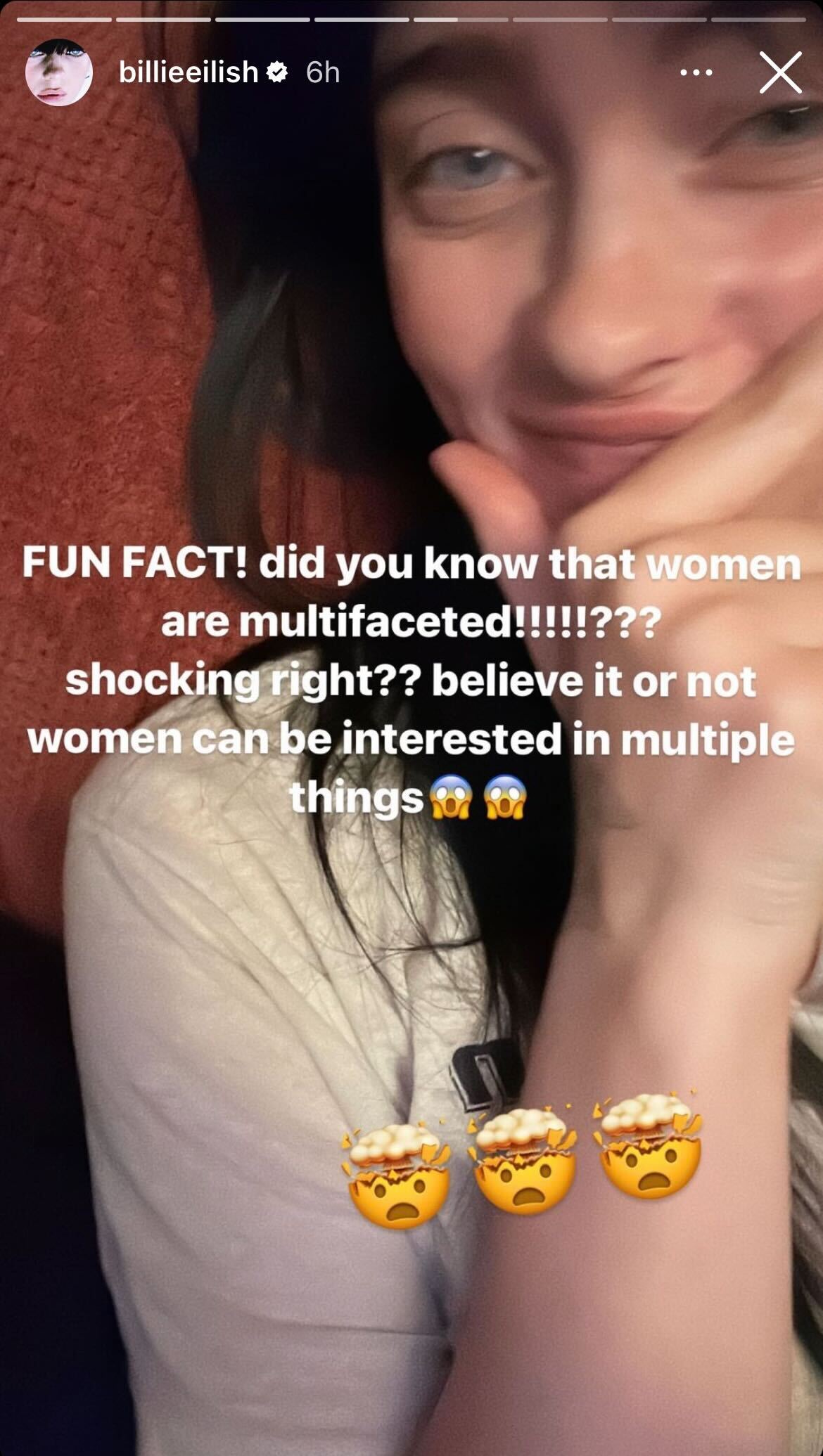 These comments also prompted Eilish to remind her followers that "femininity does not equal weakness," nor does switching up her style equate to selling out.
But for those who still didn't get the message, Eilish offered a warm sentiment.
"suck my absolute c*ck and balls you women hating ass weirdos," she said.
So whether she's wearing a "big t-shirt," as Armani White puts it, or something more feminine presenting, she's still the same Billie we all know and love.