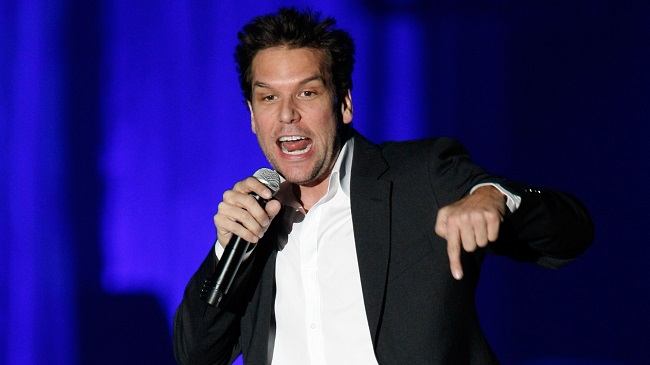 To date, Hannibal creator Bryan Fuller's television adaptation American Gods, the popular fantasy novel written by Neil Gaiman, has amassed a stellar cast. The likes of Ian McShane, Gillian Anderson, and Orlando Jones came on board to play three of the titular deities, for starters, while lots of new talent impressed Fuller and Gaiman enough to make the final cut. Shooting began in earnest in March, and every once in a while a few photos or updates from the set will pop up online. Yet that doesn't mean the casting process is over.
Case in point: Dane Cook, the stand-up comedian who entertained adults and children respectively in Mr. Brooks and the Planes animated films. Deadline broke the news on Friday that Cook will play Robbie, best friend to Ricky Whittle's Shadow Moon, the man caught in the middle of the gods' impending war. Robbie's part in what happens in American Gods, especially the events leading up to Shadow's involvement, are well known to fans of the Gaiman novel. However, since some of you probably haven't read it (and won't), we won't get into that. This is an adaptation after all, so Fuller might've changed Robbie's part in the grand scheme of things.
Either way, if any of Cook's scenes as Shadow's best bud happen to demonstrate the same awkward chemistry from his Louie episode, then everything will be just fine.
(Via Deadline)