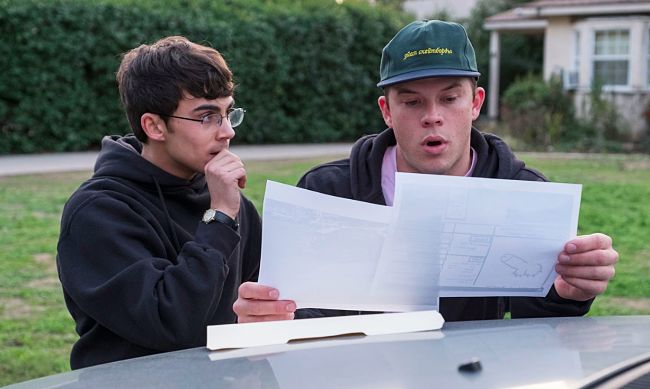 American Vandal, the Peabody Award-winning series about spray-painted d*cks and turds, has been canceled by Netflix. "American Vandal will not return for a third season," the streaming service said in a statement. "We're very grateful to the creators, writers, cast, and crew for bringing their innovative comedy to Netflix, and to the fans and critics who embraced its unique and unconventional humor." This is very [wait for it] [hold on] [puts on sunglasses] sh*tty news.
This doesn't mean we've seen the last of Peter Maldonado, though.
Sources say producers CBS TV Studios have received multiple calls to revive the series for a third season elsewhere, as producers had already been plotting what season three of the anthology would be. (Via)
Hulu, Amazon, Comedy Central, IFC, someone needs to pick up American Vandal to complete the trilogy. If season one was d*cks and season two was doodie, what will season three be? Inquiring and highbrow minds need to know.
In recent weeks, Netflix has canceled not only American Vandal, but also Iron Fist, Luke Cage, and All About the Washingtons (although the axings have been off-set by the debuts of Chilling Adventures of Sabrina and Patriot Act).
The Horsehead Collective lives on, though.
(Via The Hollywood Reporter)