The streaming wars are in full swing, and now, HBO is getting into the game. Earlier this year, WarnerMedia announced the impending arrival of HBO Max, a streaming platform promising "10,000 hours of premium content from HBO, Warner Bros., New Line, DC Entertainment, CNN, TNT, TBS, truTV, The CW, Turner Classic Movies, Cartoon Network, Adult Swim, Crunchyroll, Rooster Teeth, Looney Tunes and more." That's a lot of TV, guys.
It's also a bit vague in terms of what shows, films, and original programming might be available for fans who wondering if they should shell out the extra cash for yet another subscription plan, so we've done some digging to find out just what will be available on HBO Max, and when. Here are some highlights.
Exclusive Streaming Content
Friends
WarnerMedia is gaining exclusive streaming rights to all 236 episodes of Friends, and they're housing it on this new Max platform. The beloved NBC sitcom has been a mainstay on Netflix for awhile now, but its move to HBO Max ensures that fans wanting to re-watch the series will check out the newest streaming platform.
The Fresh Prince of Bel-Air
Fans of Will Smith's '90s TV sitcom haven't had the best luck in binging the series in its entirety, but HBO Max is changing that by hosting all six seasons of the show, so good luck getting that theme song out of your head.
Pretty Little Liars
One of Freeform's best-performing teen dramas will also be available on the streaming service. HBO Max has exclusive rights to all seven seasons of the high school murder mystery that made names out of stars Lucy Hale, Ashley Benson, and Shay Mitchell.
CW Shows
Warner Brothers has been producing shows over on the CW for a while now, so it makes sense that HBO Max would want to get in on the fun. Exclusive rights to new series landing in Fall 2019 include the highly-anticipated Batwoman, led by Ruby Rose, and the Riverdale spinoff, Katy Keene.

HBO Max Original Series and Movies
HBO has entered into contracts with two production companies from big names in the world of movies and TV. Reese Witherspoon's Hello Sunshine will create two original films for the streaming service while Greg Berlanti will produce four movies, all centered in the young adult space in a bid to draw a larger, more diverse audience to the platform.
Crime Farm
Nicole Kidman is producing this drama for the new streaming platform. The show focuses on the twisted kinks of a couple of forensic homicide experts whose sexual tension and healthy marriage thrive on the darker aspects of their jobs.
Dune: The Sisterhood
HBO Max is offering a female-centric version of Frank Herbert's beloved Dune series, and they're tapping Denis Villeneuve to direct after he helms the blockbuster based on the original book that's loaded with famous names like Timothee Chalamet, Javier Bardem, Josh Brolin, Jason Momoa, Zendaya, and Oscar Isaac. Expect this series to focus on the secret sisterhood known as the Bene Gesserit, who wield influence over The Imperium.
Tokyo Vice
Based on journalist Jake Adelstein's 2009 memoir, this non-fiction-inspired drama stars Ansel Elgort as a young reporter who embeds himself in the criminal underbelly of Tokyo to root out corruption amongst its police force. The series, which earned a 10-episode order, is directed by Short Term 12's Destin Daniel Cretton.
Love Life
Paul Feig and Anna Kendrick team up again for this half-hour romantic comedy anthology series that scored a 10-episode order earlier this year. The show follows the journey from first love to last love, and the people who impact our lives along the way.
The Flight Attendant
The Big Bang Theory's Kaley Cuoco is pivoting from comedy to this mystery series produced by Berlanti. Based on a novel by Chris Bohjalian, the show will follow Cuoco's Cassandra Bowden, a flight attendant who wakes up after a layover in Dubai to find a dead body in her room and no memory of the night before.
Station Eleven
HBO Max is recruiting two familiar faces to bring this adaptation of Emily St. John Mandel's international bestseller to the small screen. The Leftovers' Patrick Somerville pens this story set in a post-apocalyptic future while Barry's Hiro Murai directs.
Made for Love
Another Somerville creation, this 10-episode adaptation of Alissa Nutting's tragicomic novel about a woman trying to escape the clutches of her abusive husband by fleeing to a trailer park in Florida. It's a bit more futuristic and sci-fi than it sounds.
Gremlins
'80s kids rejoice! HBO Max is delivering an animated adaptation of the beloved cult classic sometime this year. Expect creepy furballs and lots of nostalgia.

HBO Originals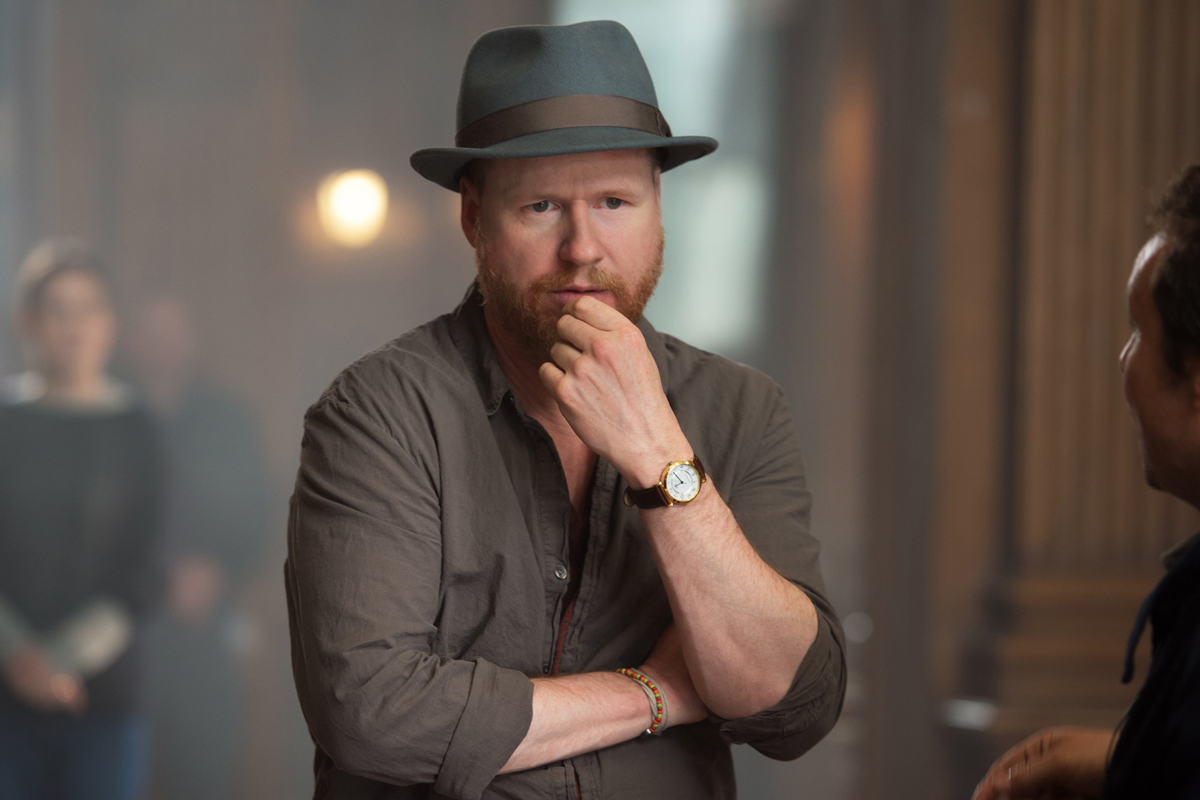 The Outsider
The Stephen King renaissance continues on TV with this previously-announced new HBO series produced and directed by Jason Bateman and starring Ben Mendelsohn. HBO has already shared its lineup of upcoming shows planned for the 2020-21 season and it's a good bet that all of them will also be available on the HBO Max platform.
Lovecraft Country
JJ Abrams and Jordan Peele team up for this unique horror series based on the book by Matt Ruff. Peele's 2/2 when it comes to creating inventive nightmare fuel so this show should sufficiently scare the sh*t out of us.
The Nevers
Joss Whedon returns to television with this new sci-fi drama starring Outlander alum Laura Donnelly. The show, an original creation from Whedon and his Buffy writing team, follows a group of Victorian Age women with supernatural abilities and the enemies that accompany them.
The Gilded Age
Downton Abbey's Julian Fellowes continues to help us live in the luxury of the past with this opulent drama about 1885 New York.
Avenue 5
The brains behind Veep give us a new satirical comedy to obsess over with this sci-fi tinged laugh riot that sees Hugh Laurie and Josh Gad come aboard a space-bound cruise ship.
The Undoing
Nicole Kidman and Hugh Grant star in this psychological thriller from Big Little Lies creator David E. Kelley that's directed by Bird Box genius Susanne Bier.
The Plot Against America
HBO reimagines history with an adaptation of Phillip Roth's famous novel that stars Stranger Things icon Winona Ryder and John Turturro.
Perry Mason
Robert Downey Jr. and his wife/producing partner, Susan Downey, bring this classic legal drama back to a new generation with The Americans star Matthew Rhys leading the way.
I Know This Much Is True
Mark Ruffalo trades his CGI suit for a gritty turn, pulling double duty in this family drama about twin brothers, one of whom has schizophrenia.