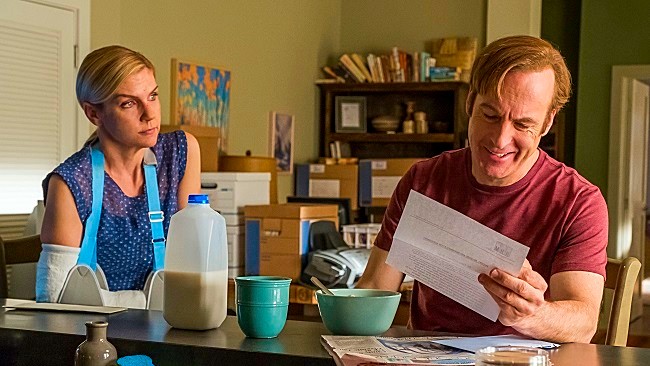 The closer we get to the August 6th premiere date for Better Call Saul's fourth season, the more Vince Gilligan and company are willing to say about what fans should expect. One of the most recent, and interesting, revelations made by the show's co-creator concerns its predecessor, Breaking Bad. For the uninitiated, the former features Bob Odenkirk as Jimmy McGill, a down-on-his-luck lawyer who will eventually transform into the latter's Saul Goodman, a legal expert who caters specifically to proponents of various illegalities. So far the spin-off prequel has only alluded to the original series, but it sounds like that's about to change.
According to Entertainment Weekly, Better Call Saul's upcoming fourth season will feature scenes that take place in the same timeline as Breaking Bad. How do they know? Because Gilligan told them:
"We have a subplot that very squarely gets into Breaking Bad territory and brings us into the world — or at least points us on a path toward the world of Walter White and the territory of Walter White," co-creator Vince Gilligan tells EW. "I can't wait for folks to see that."
Even so, Gilligan warns that Odenkirk's character will be the only direct Breaking Bad connection featured. That show's two main leads, Bryan Cranston and Aaron Paul, have discussed the possibility of reprising their roles in Better Call Saul but have so far not done so. Or, at least that's what Gilligan and company are telling everyone.
"I picture two giant circles moving together, converging into an ever-largening Venn diagram, and that Venn diagram represents the overlap between Breaking Bad and Better Call Saul," Gilligan tells EW. "That area of overlap is getting larger and larger." Co-creator Peter Gould adds that they're "still a few years out from Walter White, but you'll see some things that will definitely ring a bell."
(Via Entertainment Weekly)