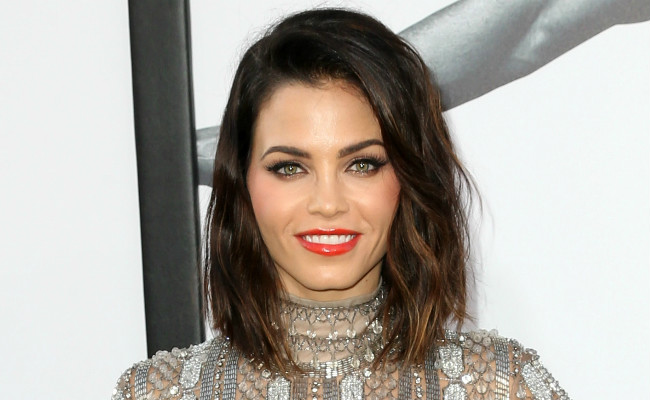 Following through on its most recent casting mission, CBS has added another star to the Supergirl series. Joining Melissa Benoist, Calista Flockhart and Mehcad Brooks will be Jenna Dewan-Tatum — you know, Channing's wife — in the role of Lois Lane's younger sister Lucy:
The Witches of East End alum will recur as Lucy Lane, who is as brash, funny and beautiful as her older sister Lois Lane. Lucy is strong, smart and successful in her own right. She's got a history with Jimmy Olsen (Mehcad Brooks) and she's come to town to right a previous wrong.
The actress's other recent TV appearances included a recurring role on American Horror Story: Asylum and NBC's short-lived The Playboy Club. Her character of Lucy Lane will be introduced in the third episode of the new DC-themed series, which will finally premiere its first season on Monday, Oct. 26 on CBS.
(Via Entertainment Weekly)