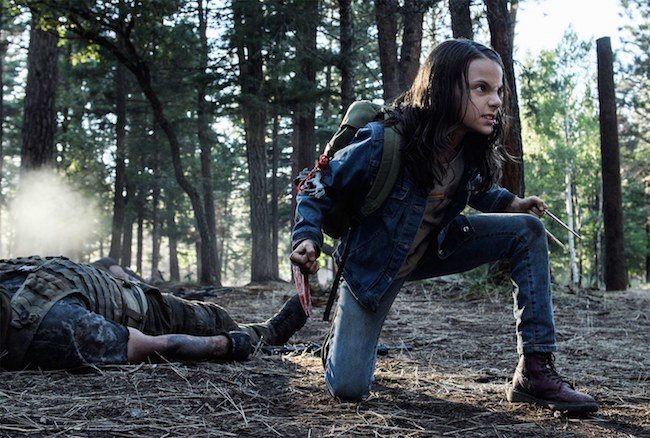 There were many performances worthy of acclaim in 2017, but one of the most underrated was young Dafne Keen's in Logan. As Laura/ X-23, she went toe to toe with veteran actors Hugh Jackman and Patrick Stewart and managed to steal the entire movie right out from under them. Many are interested to see what Keen tackles next, and it appears that she is staying in the fantasy/sci-fi realm with the highly anticipated miniseries based on Philip Pullman's popular series of novels, His Dark Materials.
While the 2006 film adaptation of the first novel, The Golden Compass, was met with a collective shrug of disappointment, fans have long hoped that Pullman's world of armor-clad polar bears, parallel universes, and complicated takes on organized religion would get the screen treatment it deserved. It was announced in 2015 that Bad Wolf, a production company founded by former BBC execs, would be teaming with HBO for an 8-episode miniseries, but it's been a bit quiet since then.
However, things appear to be moving forward at a steady pace now, with Keen joining the project as heroine Lyra Belacqua. Additionally, Entertainment Weekly reports that The King's Speech's Tom Hooper is being circled to direct and Hamilton mastermind Lin-Manuel Miranda is in talks to play hot air balloon pilot and adventurer Lee Scoresby.
Part of what went wrong with The Golden Compass was the fact that the film wasn't given the room to address the complex themes of the novel. Sure, the animal daemons were cool, but a lot of the beauty of the novel was lost in translation. Here's hoping that the miniseries nails what has made the series so popular and controversial throughout the years.
(Via Entertainment Weekly)