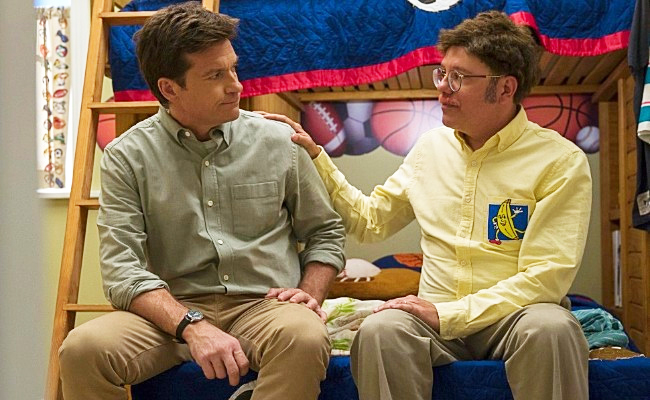 The last time we heard anything about Arrested Development, things weren't just going badly for the Bluth family. The show itself was facing intense criticism from critics following an eventful cast interview with The New York Times ahead of the premiere for the fifth season's first half on Netflix. Jessica Walters opened up about her alleged mistreatment by Jeffrey Tambor on the set while sitting next to him, and fellow male cast members Jason Bateman and David Cross made things worse by trying to dilute her claims.
Both men have apologized (Bateman twice, no less) for how poorly they handled the situation, but with the remaining season five episodes due out early next year, Arrested Development fans are asking themselves the same question. "Are we going to get a sixth season?" According to an interview with Late Night with Seth Meyers producer and podcast host Henry Melcher, Cross answered in the negative.
"I've learned to say 'never say never,' but I can't see it happening again, I think, for a number of reasons," said Cross, who added that "there's still eight episodes left to air from this season" as they "shot 16 episodes and [Netflix had only] released eight of them" so far. As far as the streamer renewing Arrested Development for a new batch of season six episodes, however, it seems like a moot point. Aside from the New York Times interview controversy, Cross has previously revealed just how "chaotic" shooting season five was.