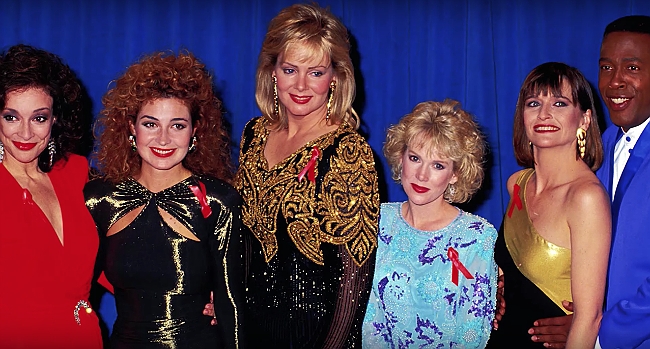 On Thursday, The Hollywood Reporter released a scathing article by Linda Bloodworth-Thomason, creator of the '80s and early '90s CBS sitcom favorite Designing Women. In it, the writer and producer alleged that the network's newly ousted former CEO, Les Moonves, clearly had it out for her, as he had for Janet Jackson and the many women he's been accused of sexually harassing and worse.
One thing he did was destroy Bloodworth-Thomason's follow-up show to Designing Women in the mid-'90s, then keep her on contract but never give her green-lights to produce shows. She wasted years, she said, hoping he'd come around to her before realizing he never would.
But now Moonves is out at CBS and Bloodworth-Thomason's long in-the-works Designing Women reboot is officially in — though not at CBS.
THR is reporting that ABC has picked up a revival of the show, which ended 25 years ago after seven seasons. The original series, which began in 1986, followed Julia Sugarbaker, the fiercely independent, outspoken, no-fools-suffering head of a Georgia interior design firm. The reboot will not focus on the same characters, in part because some of the actors — including Dixie Carter, who played Julia, as well as Meshach Taylor and Jan Hooks — have since passed.

Instead, the new version will trace the next generation of Sugarbakers, and how they deal with a present day filled with income inequality, the #MeToo movement, women's rights being infringed, and a general pushback against deep-seated sexism. The original show never shied away from the day's issues, and with Bloodworth-Thomason writing the new scripts, neither should this one.
The original's surviving actors will likely drop in now and then, including Jean Smart, Annie Potts, Delta Burke, Julia Duffy, and Judith Ivey. Their version of the show, which ended in 1991 after a handful of cast changes in the last two seasons, was nominated multiple times for the Best Comedy Emmy, as well as many other categories over the years, but it never won. When it returns to the airwaves, likely sometime next year, Designing Women 2.0 will be not only be one more TV reboot for the pile but one of the most timely.
(Via THR)