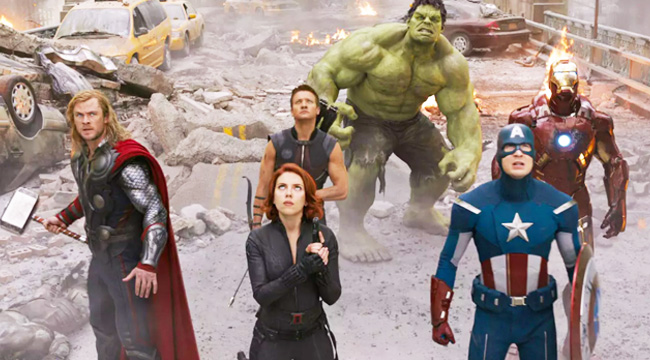 As you may have heard, Disney is gearing up to changing the streaming game with the Disney+ streaming service. From the moment that this serious Netflix and Amazon challenger entered the public discussion, Disney has stressed that a low price point would be key. Well, they certainly have the ability to keep those numbers low, given that they've already pulled in several billion dollars at the box-office so far this year. A newly announced bundle made even more waves and carries the potential to let Disney fully dominate the streaming world as well as the multiplexes.
What will Disney+ offer to fans? They're promising an all-ages experience of unparalleled content hailing from their entertainment brands, including Disney, Marvel Studios, Star Wars, Pixar, National Geographic, and more. We've got all the details you need below, including what shall be found in the content coffers along with necessary details like cost and compatible devices.
WHEN AND WHERE WILL DISNEY+ BE AVAILABLE?
As of now, Disney+ has announced five countries with respective launch dates:
– United States (November 12)
– Canada (November 12)
– Netherlands (November 12)
– Australia (November 19)
– New Zealand (November 19)
This timing suggests that people will sign up for the streaming service during the brief lull when Disney takes a break from releasing new films in theaters. A few weeks later, Frozen 2 (Nov. 22) will land in theaters, followed by Star Wars: The Rise of Skywalker (Dec. 20), but people also love streaming during holiday downtime, which should keep Disney+ interest high as new offerings arrive.
HOW MUCH WILL IT COST?
The Basic Plan (U.S): A monthly ($6.99) plan or annual ($69.99) plan will grant you access to hundreds of films and TV shows, plus a slew of upcoming original, straight-to-streaming movies and a list of Marvel spin-off TV series that seems to grow by the day. On the movie side, the library ranges from everything including over 20 MCU films (including those released mere months ago) plus the entire Star Wars franchise and a load of Disney animated classics.
The Bundle Plan (U.S): Disney announced an incredibly low-priced bundle that's surely aimed at Netflix because the price point is almost unbelievable. For only $12.99 per month, customers can purchase access to Disney+ content along with Hulu and ESPN+ as part of the deal. If one compares this to the price of Hulu's ad-free plan alone ($11.99), paying only one more dollar per month for two more services resonates like a thrown gauntlet against Netflix, Amazon, Apple, and the upcoming HBO Max.
Basic Plans For Other Countries:
– Canada: $8.99CAD per month (or $89.99 per year)
– Netherlands: €6.99 per month (or €69.99 per year)
– Australia $8.99AUD per month (or $89.99 per year)
– New Zealand: $9.99NZD per month (or $99.99 per year)
As of now, the Disney+/Hulu/ESPN+ bundle deal will only exist in the U.S..

CAN YOU SHARE PASSWORDS WITH FRIENDS?
Obviously, people really shouldn't be sharing passwords on streaming accounts unless someone's an official member of a family plan, but everyone knows that it still happens, and Disney+ doesn't appear to be here for the practice. In a recent press release, the streamer included a standout passage that's aimed at Spectrum customers regarding an agreement with Walt Disney Company and Charter Communications. This initially won't affect all Disney+ customers, but it points towards a future anti-piracy strategy regarding password sharing:
"Additionally, Disney and Charter have also agreed to work together on piracy mitigation. The two companies will work together to implement business rules and techniques to address such issues as unauthorized access and password sharing."
In other words, Disney+ doesn't want a group of friends watching their whole library for the price of one membership, and it's a perfectly reasonable stance.
WHAT DEVICES CAN STREAM DISNEY+?
Supported Devices: Right out of the launch gate, the list of Disney+ supported platforms and devices sounds almost universal:
– Apple (iPhone, iPad, iPod touch, and Apple TV, fully integrated with the Apple TV app; in addition to Disney+ available as an in-app purchase);
– Google (Android phones, Android TV devices, Google Chromecast with Chromecast built-in devices);
– Microsoft (Xbox One);
– Sony / Sony Interactive Entertainment (PlayStation and all Android-based Sony TVs);
– Roku (Roku streaming players and Roku TV models)
– Many desktop web browsers (including Google Chrome)
What's missing here? Amazon Fire TV devices, which is no coincidence and, quite frankly, another highly strategic move.
Let's move onto the movies and TV that you'll find on Disney+.
TV Shows, New And Old:
STRAIGHT-TO-STREAMING TV SERIES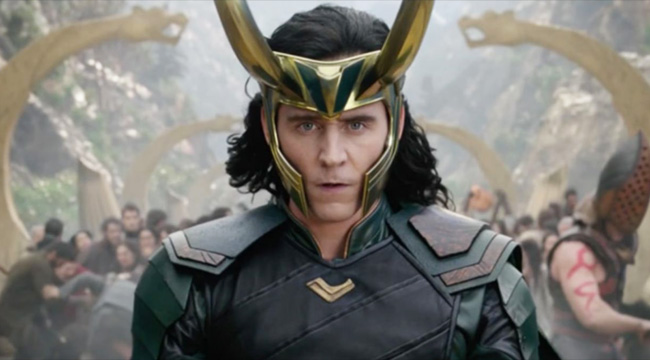 Loki
Tom Hiddleston's trickster didn't get much airtime in Avengers: Endgame for obvious reasons, but the Asgardian troublemaker got his own standalone TV series, due to arrive in year two of Disney+. There's been absolutely no hint of Chris Hemsworth showing up for Thor moments, but no matter. Loki will finally get his due, and maybe his daddy issues shall fade away, given that he may still be in possession of the Tesseract and all those time-traveling abilities.
The Falcon And The Winter Soldier
One of the first new TV series to land on Disney+ will give us the "buddy" comedy of our MCU dreams. Yes, the two uneasy best friends of Steve Rogers/Captain America will reluctantly join forces again for their very own show. Hopefully, they'll squabble again in the most deliciously grumpy ways, although there's no word on whether Anthony Mackie's Sam Wilson/Falcon will be carrying the Cap shield or not. Let's be honest here, though. We really only need his presence, along with that of Sebastian Stan's Bucky Barnes/The Winter Soldier, and the ratings should fly at least as high as Falcon's jetpack.

WandaVision
Slightly odd title aside, this could be a promising series. Scarlet Witch finally got to show off the full extent of her powers in Avengers: Endgame, so here's to hoping that we'll see more of that from Elizabeth Olsen's Wanda Maximoff alongside Paul Bettany's Vision in year two of Disney+. While we're making wishes, it doesn't hurt to hope for a little more badassery in general with less mopey romance. Weirdly, the series is set in the in 1950s, long before these two first hooked up, so perhaps time travel is to blame. Again!
The Mandalorian
Jon Favreau hopes to seamlessly transition from his time in the MCU with this live-action Star Wars series that should launch along with Disney+ in November. The cast will include Pedro Pascal (as the title character), Gina Carano, Giancarlo Esposito, Nick Nolte, and Werner Herzog, among others. The eight-episode first season aims to fill in the blanks between the original film trilogy and the current sequel trilogy while revolving around a lone gunfighter who maintains a distance far from the New Republic's reach after the Empire's fall.
Beyond that, the live-action series will include even more Marvel titles along with Untitled Cassian Andor Series (a spinoff with Diego Luna reprising his role from Rogue One: A Star Wars Story), High School Musical: The Musical: The Series, and Diary of a Female President.
ANIMATED TV SERIES
Marvel's What If…?
This animated series will take a look at what the MCU would be like if key moments from the Infinity Saga turned out much different, sort of like fanfiction sourcing from within Disney itself. This series should launch during year one and promises to gain social media buzz.
Star Wars: The Clone Wars
The Emmy-winning animated series continues with 12 new episodes revolving around characters including Anakin Skywalker, Obi-Wan Kenobi, and Padme Amidala. Of course, you can stream all of the old episodes, too.
Monsters at Work
Billy Crystal and John Goodman are back to voice the Monsters Inc. pair that picks up six months after the movie's events. The voice cast includes Ben Feldman, Kelly Marie Tran, and Henry Winkler and digs into the life of Tylor Tuskmon, a mechanic who works on the Monsters Inc. facilities team but yearns to work on the Laugh Floor.
UNSCRIPTED TV SERIES
The World According to Jeff Goldblum
This promises to be a weird one. Jeff Goldblum will play his oddball self while poking fun at his own reputation and shining light on … sneakers and ice cream? Really. The series promises laughs while Goldblum investigates the history and cultural significance of everyday objects, and it should release pretty close to the launch date.
Beyond Goldblum's craziness, other unscripted series include Kristen Bell-produced docuseries called Encore! about high school and Broadway musicals, Marvel's Hero Project (about selfless and brave young people who might be real-life superheroes), a cooking challenge show hosted by The Office's Angela Kinsey called Be Our Chef, and more.

LEGACY TV SHOWS
Amazing Planet
Andi Mack (Seasons 1-3)
Boy Meets World
Brain Games
Dog Whisperer with Cesar Millan
Dr. K's Exotic Animals
Dr. Oakley Yukon Vet
Drain the Ocean
DuckTales (1987)
DuckTales (2016, Season 1)
Earth Live
Goof Troop
Great Migrations
Howie Mandel's Animals Doing Things
Kim Possible
Malcolm in the Middle
Marvel's Guardians of the Galaxy (animated series)
Marvel's Ultimate Spider-Man (animated series)
Mickey and the Roadster Racers (Seasons 1-2)
Mickey Mouse Clubhouse
Mickey Mouse Shorts
One Strange Rock
Raven's Home
Rocky Mountain Animal Rescue
Star Wars Rebels
Star Wars: The Clone Wars (series)
That's So Raven
The Incredible Dr. Pol
The Simpsons
Unlikely Animal Friends
Wicked Tuna
And All The Movies
The biggest draw of Disney+ should be the TV series in terms of binge-watching appeal, but the movies are absolutely nothing to sniff at, especially given the massive archive available for streaming at one's convenience. Here are but a few titles that shall be found in the library:
Lucasfilm: Expect to see all the titles a George Lucas fan could ever hope for, including Star Wars: Episode I: The Phantom Menace, Star Wars: Episode II: Attack of the Clones, Star Wars: Episode III: Revenge of the Sith, Star Wars: Episode IV: A New Hope, Star Wars: Episode V: The Empire Strikes Back, Star Wars: Episode VI: Return of the Jedi, Star Wars: Episode VII: The Force Awakens, and Rogue One: A Star Wars Story. Plus, Star Wars: The Rise of Skywalker will land here after a certainly lucrative stint at the multiplex.
Marvel Cinematic Universe: Along with Captain Marvel being the first Marvel Studios property to land on Disney+ instead of Netflix, Avengers: Endgame will arrive for the streaming in December. The other 20 MCU movies will also be loaded up for the taking.
Pixar: From The Incredibles and Toy Story franchises to Frozen, Moana, Inside Out, Up, you'll cry and laugh and cry all over again.
Disney: The streaming service will be ground streaming central for live-action remakes like Aladdin and the upcoming The Little Mermaid after their respective theater runs, along with their classic animated incarnations. The same goes for The Lion King remake and its predecessor. In addition, Lady and the Tramp will see a live-action rendition go straight to Disney +, and there will all of the old animated classics like Beauty and the Beast, Snow White and the Seven Dwarves, Cinderella, and more.
Walt Disney Company: Still haven't had enough? Rest assured that The Sound of Music and The Princess Diaries will be taking turns on the streaming service, along with both Mary Poppins movies.
HOW TO STAY UP TO DATE:
Visit DisneyPlus.com will be ground central to register for email notifications and more news as the service rolls out in November.