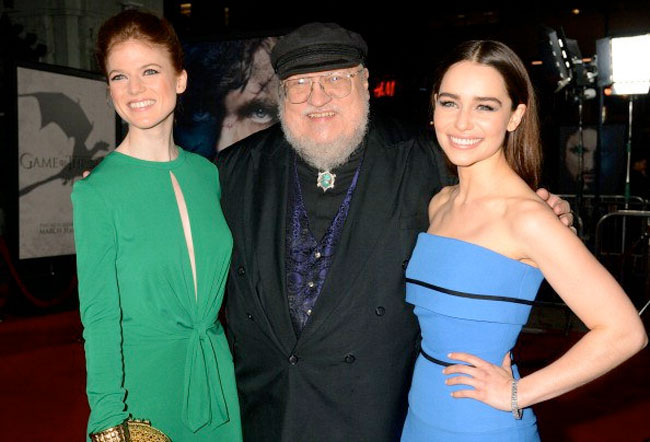 Just yesterday, we were calling shenanigans on a tabloid report claiming George R.R. Martin himself said a Game of Thrones movie is happening. And, sure enough, now George R.R. Martin himself (and not a tabloid supposedly quoting him) has cleared the air on his quaint, old-timey LiveJournal page.
George R.R. Martin is doing his level best to kill this rumor, just like he kills everything else. In the update — titled "What Movie?" — GRRM says the notion of doing a Game of Thrones movie has been floated around for three or four years and wasn't his idea.
I did say that I liked the idea. Of course I liked the idea. How not? This was back in the early days, where we couldn't even afford to shoot the Battle of the Green Fork and had to knock Tyrion unconscious instead. When the king's hunting party consisted of four guys on foot walking through the woods. At that time, in that context, the idea of big blockbuster movies with a LORD OF THE RINGS sized budget was powerfully attractive. […]

Which doesn't mean it is going to happen. There is great enthusiasm for the notion, sure, but not necessarily from HBO. They are in the TV business, not the feature film business. And those of you with long memories may recall all the rumors about a SOPRANOS movie… a ROME movie… a DEADWOOD movie. Rumors is all they were. And that's all this one is too, at least for now.
He ends by telling us, "Don't take any of this stuff seriously." He also told one of his commenters that — although "hugely unlikely" — any Game of Thrones movie would star the current actors. JON SNOW AS A DIREWOLF OR GTFO.
(Via George R.R. Martin)