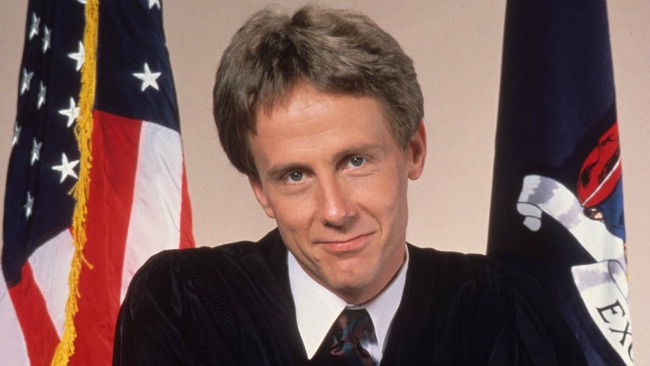 Sadly, veteran sitcom actor and former magician Harry Anderson passed away at his home in Asheville, NC. He was found by police officers early on Monday morning, and no foul play is suspected. Anderson was 65.
Anderson was best known as the quirky and affable Judge Harry Stone on Night Court, which earned him three Emmy nominations. Over the course of the show's run, Anderson also directed two episodes and co-wrote five. He also guest starred on Cheers as Harry 'the Hat' Gittes and costarred in Dave's World for four seasons. Anderson also made several appearances on Saturday Night Live, hosting the show in 1985. He also accumulated a number of other credits to his name, including Tales From the Crypt, Tanner '88, Parker Lewis Can't Lose, The John Larroquette Show, classic '90s adaptation of Stephen King's It.
While Anderson appeared with a number of his Night Court costars as "themselves" on 30 Rock, he had largely stepped away from Hollywood in recent years, moving to North Carolina in 2006. Anderson worked as a street performer in San Francisco in his younger years before making his way up to L.A.'s Magic Castle in the early 80s. His time as a magician made him a deft performer, endearing him to many when he found fame on Night Court. Anderson left quite an impact on the television world and will be deeply missed.
(Via Variety)