Baby, it's cold outside. And that means it's time to head indoors, sink into our comfy couches, and stream our way to entertainment bliss. As per usual, the entertainment elves have seen fit to stuff our TVs full of new content. But between gift wrapping, meal planning, and decorating, it's hard to find the time to pick through oodles of offerings and land on something that the whole gang will enjoy. So we've done it for you. Consider it a holiday gift.
One size does not fit all when it comes to binging though. You've got your daredevils, your romantics, and your nostalgia buffs. Maybe you have a great aunt who's obsessed with true crime podcasts? Or perhaps a nephew who loves his apocalyptic book club? There's something for everyone on this list. We've got you covered.
The Yule Log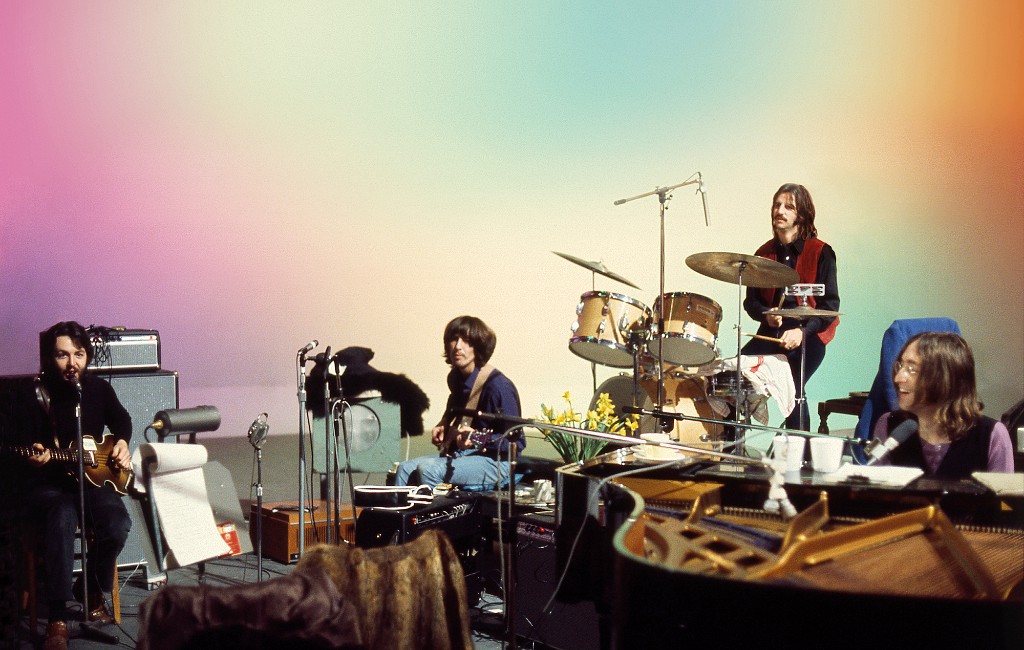 Okay, so this isn't actually a type of person. It's more of a concept. Personally, I adore those cheeseball Yule log videos on YouTube — my very favorite one features Ron Swanson. But TV Yule logs can also do quite nicely during a period of family downtime. These shows are engaging enough to pull people in for a brief period of time but chill enough that the major plot points can be followed even with big lapses in attention.
Even though the Beatles documentary Get Back (Disney+) deserves 100% of your attention (it's really quite good), I also highly recommend using it as a Yule log conversation starter. Your mom and dad can squabble over whether or not Yoko ruined the band, the kids can tromp around to all the classic songs, and you get to avoid talking about politics. Who doesn't love the Beatles? It's a win-win.
Stocking Stuffers: Other options include all of the holiday munchie content out now, such as Taste the Nation with Padma Lakshmi: Holiday Edition (Hulu, November 4th) and The Great British Holiday Baking Show (Netflix, December 3rd). For those who enjoy competition-based shows, Blown Away: Christmas (Netflix, now) and The Great Christmas Light Fight (ABC, streaming on Hulu) may fit the bill.
The Nostalgia Buffs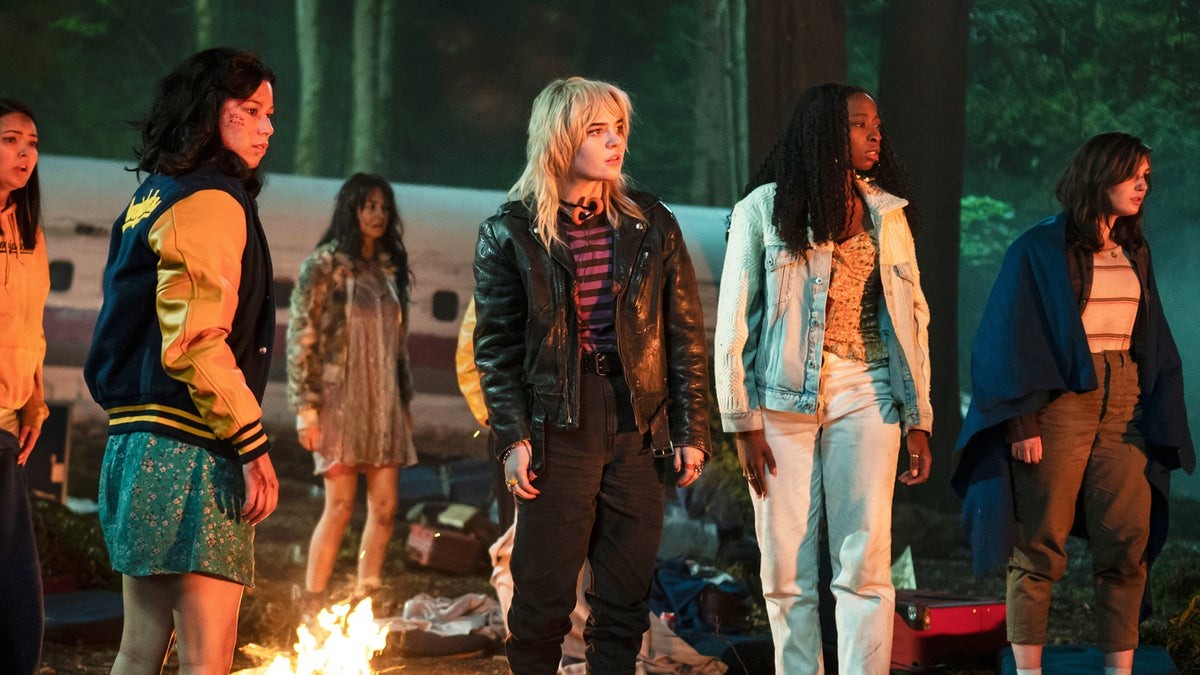 You're likely to have people of all ages plopped down in your living room ready to zone out into a new narrative at some point. Thankfully, nostalgia is king right now, so you'll have your share of options when trying to engage multiple generations all at once.
Did any of your family members come of age in the '90s? Did they also love LOST? Then the new time-hopping horror series Yellowjackets on Showtime should be your go-to. The show toggles between the '90s and the present, focusing on a group of soccer stars who had to survive in the wilderness after a gnarly plane crash in 1996. The mysterious and engaging series is still in the middle of its first season, so you and your binge buddies can say you watched it before it was cool. (Come to think of it, that's a very '90s thing to do.)
If the Karate Kid era of the '80s is a more unifying time period for your gang, then the Netflix series Cobra Kai is a fun choice.
If you strike soon, you can be all caught up before the season 4 premiere on December 31st.
Stocking Stuffers: Romantic millennials will dig And Just Like That… (HBO Max, December 9th), a new chapter in the Sex in the City story. Sadly, no Samantha Jones means that you'll have to shout your own clever double entendres at the screen though. And here are two more reboot gems for the '90s set: Animaniacs (Hulu), and Saved by the Bell (Peacock).
The Movie Mavens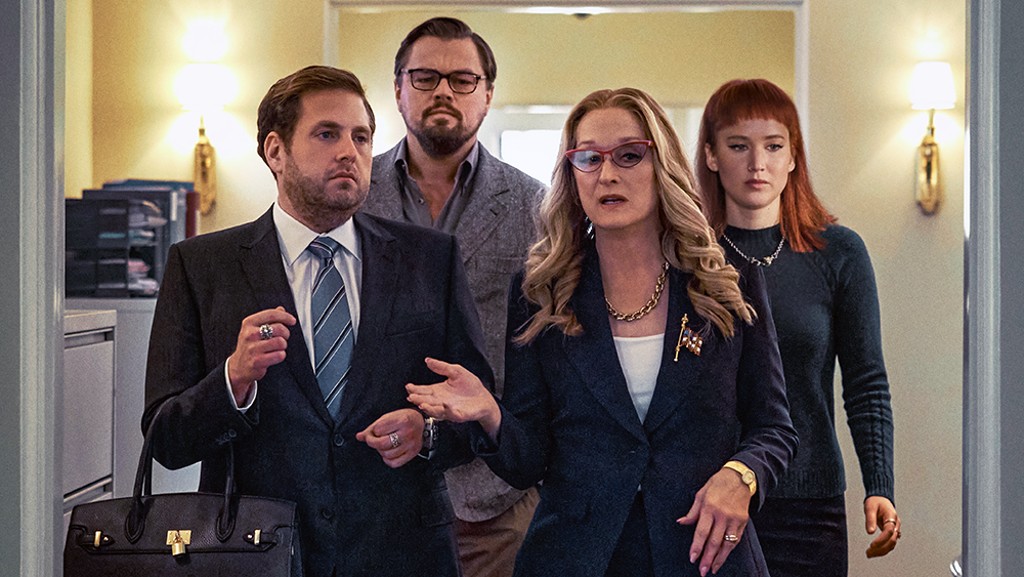 For better or worse, more movies are going straight to streaming in the weeks after theatrical release, which means that you can now shamelessly watch while snuggled up in your fave threadbare robe. No judgment here.
Don't Look Up (Netflix, December 25th) is one of the most highly anticipated releases of the year. With a star-studded cast including Leonardo DiCaprio, Jennifer Lawrence, and the queen of acting herself, Meryl Streep, the film is said to be a biting comedy that may just see some gold come Oscar night. Clocking in at two hours and twenty-five minutes, the film does have a slightly longer run time than the average movie, but that just means you've got more time to sneak out to heat up that leftover apple pie in the kitchen.
Stocking Stuffers: Streaming platforms are positively bursting with fantastic movie releases that may have passed you by. Lin-Manuel Miranda's directorial debut tick, tick… Boom! is an earnest and joyful look at a musical mastermind that you can stream on Netflix right now. Jane Campion's heart-wrenching epic The Power of the Dog can also currently be found on Netflix.
The Movie Mavens: Family Edition
There are three things that are sure in this world: death, taxes, and the suffocating awkwardness when accidentally watching a sex scene with your parents in the room. I don't care if you're 14 or 64, this maxim always holds true. So, for our purposes here, "family" means that there's a refreshing lack of sex scenes, but also that you can watch these flicks with a whole range of ages in the room without worrying about having to fumble for the remote when things get a little more mature.
King Richard is a lead contender for family fun. It's the story of Richard Williams and Oracene Price, aka Serena and Venus's parents. The film follows the family through the early days of the girls' training, and it is inspiring and uplifting. If you missed seeing it when it was streaming on HBO Max, it's definitely worth it to pony up the cash for a streaming rental.
Encanto, the newest animated musical from Disney, comes complete with songs from the one and only Lin-Manuel Miranda. It will be available for streaming on Disney+ on December 24th, just in time to charm your long-term holiday guests.
Stocking Stuffers: For the very small kiddos, Clifford the Big Red Dog is available for streaming on Paramount+. The kids can have a fun time while adults can knock back a few drinks and marvel over how big that crazy dog is. He's so big!
Even though it's not exactly a movie, all six episodes of Hawkeye will be available on Disney + before Christmas Day for all the Marvel mavens.
The Adaptation Addicts
Adapting books and podcasts into TV miniseries is all the rage these days, and HBO Max is serving up a fantastic page-to-screen narrative in Station Eleven. Based on the novel of the same name by Emily St. John Mandel, the series is a wistful and engaging narrative that follows survivors in the wake of a very deadly pandemic. The series hops through time, chronicling the direct aftermath of the chaos and following the survivors twenty-plus years into the future as they cobble together a new society.
Having seen the episodes, I can confidently say that Station Eleven is an adaptation that lives up to the original. The series has even added a few welcome twists from the novel, keeping viewers who already know the story on their toes. The ten-episode series premiered on December 16th on HBO Max with the first three episodes, and two episodes will debut every week until the finale on January 13th.
Stocking Stuffers: Starring comedy legends Will Ferrell and Paul Rudd in dramatic roles as a patient and the psychiatrist who manipulated him for almost three decades, The Shrink Next Door is an adaptation of the Wondery/Bloomberg podcast of the same name. It's a true story, folks! Viewers who are not primed to Ferrell and Rudd tackling serious roles may not be ready to ride this ride, but those who take it will be surprised to witness the impressive range that both men have for the dramatic.
Also, for fantasy fans, season 2 of The Witcher is live, and Amazon Prime is currently rolling out new episodes of The Wheel of Time on a weekly basis, with the season premiere debuting today.
So, ready to hunker down with some holiday cookies and watch some great stuff on TV? The most wonderful time of the year is upon us, my friends. Just promise us that you won't get stuck watching Tiger King 2.