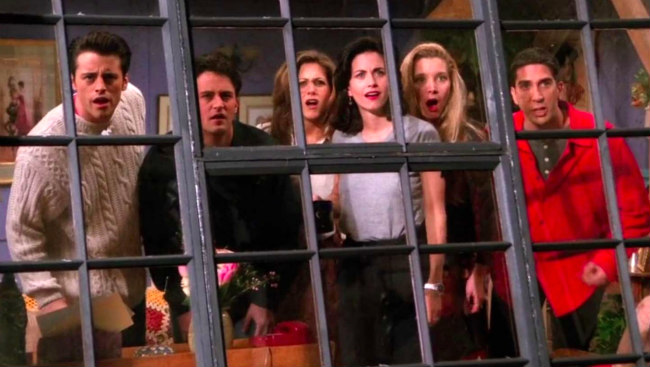 Magnum, P.I. and Murphy Brown premiered last month. Charmed premiered earlier this month. The Conners, a.k.a. Roseanne without Roseanne, premieres tonight. It's hard to keep up with all the reboots and revivals clogging the schedule, many of which are pale imitations of the original. (For clarification's sake: Twin Peaks: The Return, which remains the best of the bunch, is a revival, because it shares continuity with Twin Peaks; Battlestar Galactica is a reboot, because it has little to do, minus a shared name, with the 1978 series.)
The Hollywood Reporter and Morning Consult looked into our current Reboot/Revival-a-Palooza and discovered that viewers are far more likely to watch a freshened-up old show with the old cast that picks up where the original series left off than an old show with a new cast and new storylines.
The poll of 2,201 adults uses the term "reboot" as a catch-all for television series that are either revived with their original casts returning, or remade with the same premise and a new set of actors. Respondents prefer the former type (usually called "revivals") much more than the latter.

Seventy-five percent said they would be very or somewhat likely to watch a reboot with the original cast that picks up where the original series left off; 63 percent would watch a revival with the original cast in a new storyline. In contrast, only 35 percent said they'd be very or somewhat likely to watch a reboot with a new cast and storyline versus 51 percent who would be unlikely to do so. (Via)
The survey also looked into the shows that haven't been rebooted (yet). It's no big surprise that Friends finished first, with 52 percent of participants saying they would watch if Matt LeBlanc decides he needs another vacation mansion, followed by Family Matters, The Fresh-Prince of Bel Air, and Home Improvement at 49 percent. The Office and Frasier place further down (40 percent), in front of ALF (34 percent) and Mad About You (28 percent). No wonder Paul and Jamie Buchman's announced return has been stuck in limbo.
As for Friends, the show's creators Marta Kauffman and David Crane have repeatedly said a reboot will "never happen." There's still hope for ALF, though!
(Via The Hollywood Reporter)