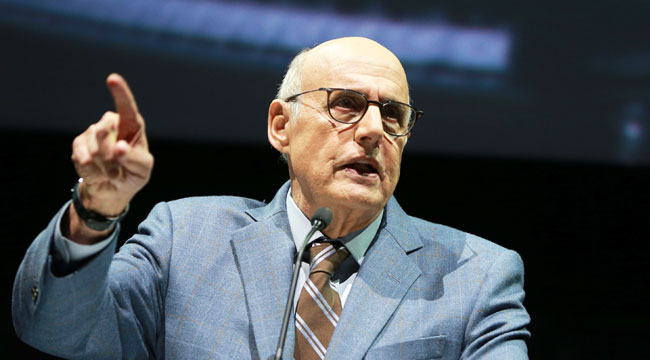 Following Jeffrey Tambor's exit from Transparent — which occurred after Amazon's investigation into sexual harassment allegations made against the actor — many wondered how Netflix would handle the delicate matter of his possible patriarchal presence in future Arrested Development episodes. In short order, co-star David Cross told reporters that he and many cast members stood behind Tambor. Although Cross added that he "[couldn't] speak for everybody" involved with the show, it appears that Netflix has confidence in Tambor as well. As such, he shall indeed appear in Season 5 as George Bluth Sr.
Variety has confirmed Tambor's return in the fifth season of the cult favorite series, which was greenlit last year prior to the accusations. As of now, there's been no official date revealed for when the series will drop on the streaming service, although creator Mitchell Hurwitz stated that it would happen, "Like, real soon." Further, an Arrested Development Season 4 recut hits Netflix today.
Meanwhile, Jason Bateman has stepped up to say that he can't speak on the accusations, but he supports Tambor. "I love Jeffrey. I always will," Bateman said. "I can't go further than that, but I will always love that man." And back on Amazon, the next Transparent season will likely be delayed until 2019 as the show regroups after the departure of Tambor, who has criticized the studio's handling of the allegations against him.
(Via Variety, EW & New York Daily News)