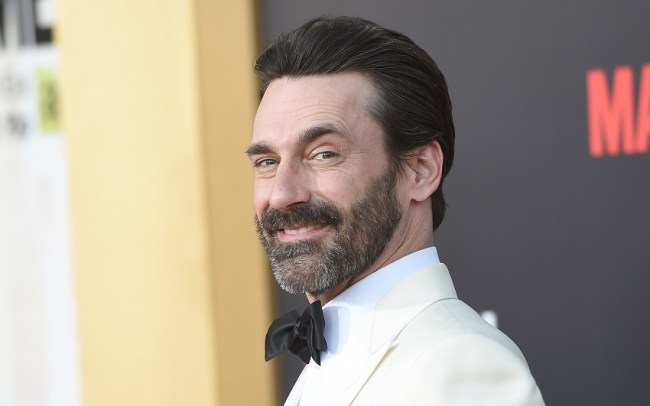 When news broke this week that Mad Men star Jon Hamm had completed a stint in rehab for alcohol abuse, it caught many by surprise. Hamm has always been private about his personal life, and this was no exception. But he did break his silence about his treatment to Australian magazine TVWeek, while still remaining a bit guarded about the situation:
"Life throws a lot at you sometimes and you have to deal with it as much as you can. That's why you have family and friends and co-workers to help you with that. I've been very fortunate that throughout the most recent 24 hour period. I've had a lot of family and friends support me. I guess that's all I will say about that."
The reporter brought up the subject of James Gandolfini, who also went to rehab before his death in 2013, and tried to make a connection between playing an antihero for a number of years, but Hamm didn't think that was the issue:
"Obviously there can be a lot of discussion about how much of this is related to that and honestly I don't have much to say about that either. I've said in varying ways that acting can be a difficult endeavour, certainly not as difficult as the recent example I used of being a baby heart surgeon. But, it does present its own challenges and so does life."
No, acting does not cause alcohol abuse. TVWeek seems to acknowledge that Hamm thought that was a stupid thing to bring up, but the mensch that he is, he took it in stride:
"I understand it constitutes news these days," he adds with a smile of forgiveness for the question being raised, "but it's between me and my family and not something for public consumption."
Hamm is not perfect, and he never claimed to be. The way he addressed this was the best response, acknowledging the elephant in the room while knowing not to let it break all the furniture and politely escorting it out. Stay classy, Jon Hamm.
Source: TVWeek