Staying busy, this year he had a cameo as himself in the pilot episode of superhero detective show Powers, starring Sharlto Copely, tussled with Deadpool, and briefly revived the character of A.C. Slater on The Tonight Show with Jimmy Fallon.
Martika – Gloria (1984-1986)
Having gotten her start in movies like Annie and Breakin' 2: Electric Boogaloo, Martika (who was born Marta Merrero), would make appear occasionally in shows like Silver Spoons, as well as several episodes of Wiseguy, which co-starred Jonathan Banks, better known as Mike Ehrmantraut from Better Call Saul/Breaking Bad.
Off-screen, she released two successful Latin pop records, "Markita" in 1988, and "Markita's Kitchen" in 1991. She'd find herself back in the spotlight in 2004, when she sang the chorus on Eminem's song "Like Toy Soldiers," which sampled from her song "Toy Soldiers."
Eric Balfour – Eric (1991)
Balfour spent most of the 1990s doing guest spots on Step By Step, Dr. Quinn, Medicine Woman, Buffy The Vampire Slayer, and Boy Meets World. In 2001 he was first billed as Claire's Meth Date in the pilot episode of HBO's Six Feet Under. He'd quickly become a regular character, complete with the name Gabe Dimas. He'd later appear as a supporting character in numerous episodes of 24. He currently stars in SyFy's fantasy crime drama Haven. 
Brittany Murphy – Celeste (1992)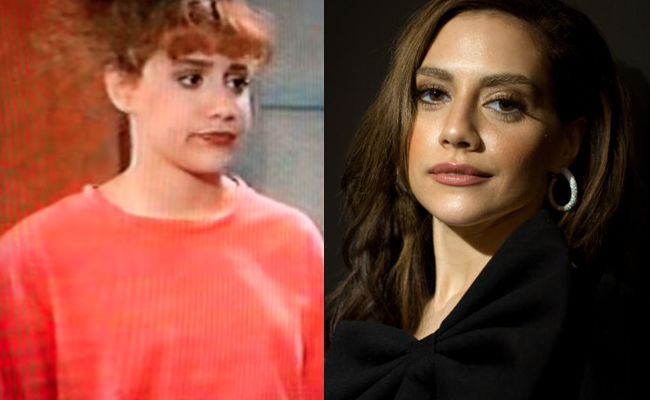 Following her appearance on Kids Incorporated, Murphy had starring roles in largely forgotten sitcoms like Almost Home and Drexell's Class with Dabney Coleman. She also appeared on Party of Five along with Scott Wolf and Jennifer Love-Hewitt before hitting it big as Tai in 1995's generation-defining Clueless. She went on to have a prolific movie career, appearing in indie favorites like Sidewalks of New York and Girl, Interrupted , as well as box-office hits like Sin City and Happy Feet as the voice of Gloria. Despite all this success, she'll always be the voice of King of the Hill's Luanne Platter to us. Sadly, Murphy passed away in 2009.
Scott Wolf – Billy/Bobby (1991)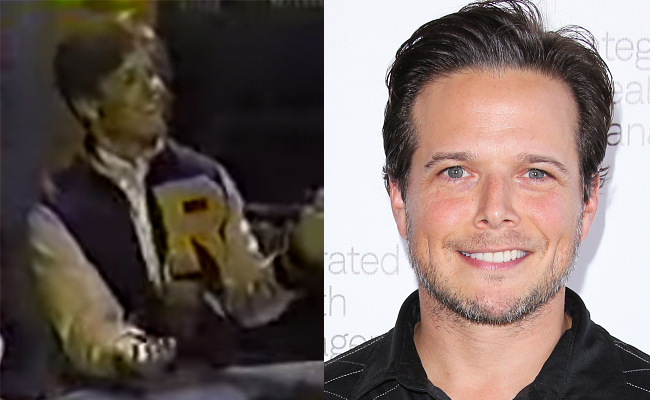 After playing identical twins Billy & Bobby in one episode (which is preserved in the above awful picture and apparently nowhere else), Wolf's career intertwined with several Kids Incorporated veterans, he played a waiter at The Max in Saved By The Bell with Mario Lopez, and co-starred in Party of Five with Jennifer Love-Hewitt. He also supplied the voice of The Scamp in Disney's 2001 direct-to-video sequel to Lady and the Tramp and had starring roles in Everwood and the 2009 remake of the classic miniseries V. Most recently, he had a lengthy arc on NBC's emergency room drama The Night Shift.
Rashaan Patterson – The Kid
Patterson has completely transitioned to music, releasing five albums, including 2011's "Bleuphoria." He's also contributed tracks to multiple soundtracks.
Nicole Brown – Nicole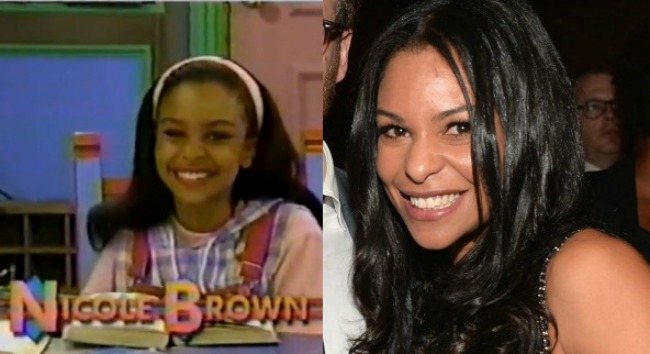 Brown went in a completely different direction than her peers at Kids INC, dropping out of acting in 1997 only to resurface six years later as an associate producer on Honey. More than a decade later, she's still working behind the scenes, producing This is the End, Last Vegas, and the last two Harold and Kumar films.
Other Members of the Cast
It's not always super easy to track down the current goings on (or recent pictures) of ex-child stars as many leave the spotlight entirely, and that's certainly been the case with a few Kids Incorporated alums. With that said, though, we can tell you that Moosie Drier (Riley) has gone on to do voice work and direct on TV and the theater, Renee Sands provided the singing voice for Fiona in Shrek, Ryan Lambert is the lead singer and guitarist for a San Francisco indie rock band called Kill Moi, and Jerry Sharell works in public relations.