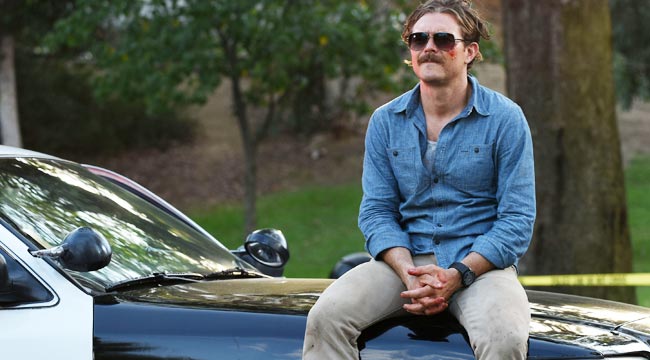 After weeks of news placing Lethal Weapon star Clayne Crawford, who plays Riggs, firmly on the bubble for his "hostile behavior," multiple sources have told The Hollywood Reporter that he's officially been fired from the show. Fox is currently scrambling to find a replacement to play his character. If that doesn't work, tonight's season two finale could become a surprise series finale.
On the surface, both parties seemed to try to make amends after multiple incidents reportedly sent Crawford into a rage. One dealt with an on-set incident deemed to be unsafe, and the other, which involved him as the director of the episode, involved reacting poorly to talent being hit by shrapnel. That second incident, with Crawford possibly on the cusp of losing his job, led to the following explanation/apology from Crawford per The Hollywood Reporter:
"I absolutely love, respect and care for my crew and cast, and would never intentionally jeopardize so many jobs. I am incredibly sorry if my passion for doing good work has ever made anyone feel less than comfortable on our set, or feel less than celebrated for their efforts. Furthermore, I apologize to all the crew and cast for any negative attention Lethal Weapon is receiving because of these incidents."

Crawford posted his reaction to the whole situation on Twitter:
This has led to some speculation as to what's going to happen on tonight's season finale. Is the ending locked-in? In the off chance that this is the end of the show, will we get a satisfying sendoff?
(Via The Hollywood Reporter)