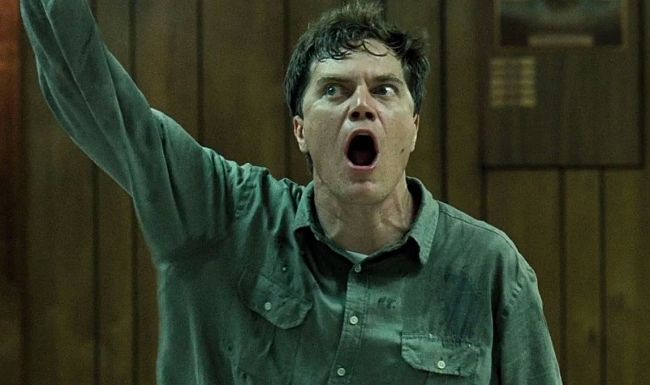 In the past few months, Michael Shannon has starred in a Best Picture nominee about a woman having sex with a fish-man; the weirdest Christmas movie ever where he gets mistaken for Bigfoot while drunk; a Jerry Bruckheimer-produced war drama; and a TV miniseries about the Waco siege. Shannon is living his best life, and so are we, now that the actor has joined The Little Drummer Girl.
Based on John le Carré's spy thriller of the same name, the six-part AMC/BBC miniseries from The Handmaiden maestro Park Chan-wook, follows a young actress (played by Lady Macbeth standout Florence Pugh) who befriends a stranger (Alexander Skarsgard) while vacationing in Greece. Naturally, because this is a le Carré book we're talking about, things aren't what they seem.
The man is Becker, an Israeli intelligence officer who entangles her in a complex and high stakes plot orchestrated by Israeli Spymaster Kurtz (Shannon). Set in the late 1970s, yet sharply contemporary, Little Drummer Girl weaves a dynamic and exciting story of espionage and international intrigue; of love and betrayal. (Via)
The first time Park saw Shannon was in Revolutionary Road, "and ever since I've remained his loyal fan," he said. "I believe Michael will make the perfect Kurtz, a man scarred by history and carrying burdens all too heavy on his shoulders, an Israeli 'Captain Ahab' obsessed by his biggest and most elusive nemesis yet." The Little Drummer — which (this is worth repeating) is a show from the guy who gave us Oldboy and Thirst starring Michael Shannon, Florence Pugh, Alexander Skarsgard — does not have a premiere date yet.
(Via The Hollywood Reporter)