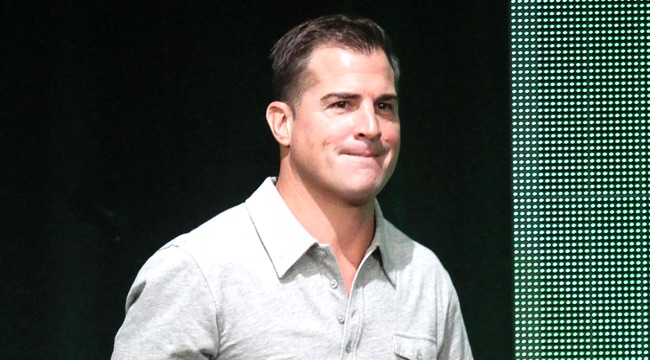 The parade of reboot casting news rolls on. Just a day after Kevin Rahm joined the cast of FOX's Lethal Weapon, George Eads is now set to play a government employee named "Lincoln" on CBS' revamped MacGyver. After years of playing a hard nosed yet jovial team member on the original CSI franchise, it looks as if Eads will be jumping to a project with similar qualities, if a few more explosions. As Deadline tells it, there was no better choice:
Eads is the first actor cast in MacGyver, which features twentysomething Angus MacGyver who is recruited into the clandestine organization from the original series where he uses his knack for solving problems in unconventional ways to help prevent disasters from happening. Eads will play Lincoln, a man who could easily be written off as an eccentric conspiracy theorist but he's a legit government employee with great capability for compassion.
Based on his decade and a half of work alongside William Peterson, Marg Helgenberger, and George Szmanda, Eads is the perfect fit to play someone that has to straddle equal amounts of compassion and a focus on his work. The start of MacGyver casting comes on the heels of the previously mentioned Lethal Weapon updates, as well as an upcoming Training Day series based on the Denzel Washington and Ethan Hawke film. Similar to Antoine Fuqua however, James Wan is no longer set to direct the MacGyver pilot but instead is passing those reigns to David von Ancken, while he will get around his scheduling conflict by staying on as an executive producer.
Now all that's left to do is cast the titular problem-solver to work under Eads' leadership. Which should be an easy find and bring about absolutely no opposition by fans of the original series.
(via Deadline)