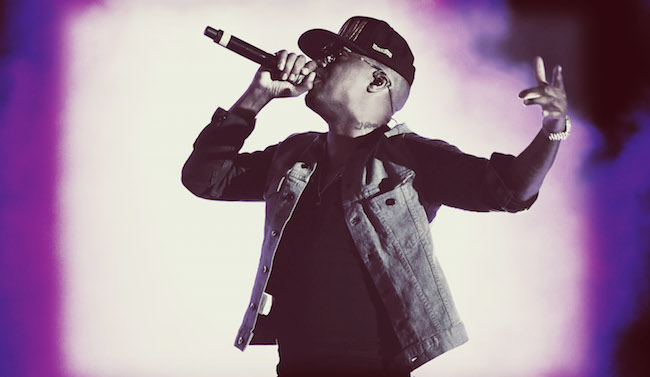 The early life of hip-hop legend Nas will be the subject of a brand new series from BET. Seeing as the cable network's recent New Edition miniseries was an absolute ratings juggernaut, why wouldn't they want to greenlight more retro-inspired fare?
Deadline reports that BET is going ahead with a pilot for Street Dreams, an NYC-set period piece that's been bubbling around in one form or another for a few years. In 2014, the series was reported as a half-hour comedy from XBox Entertainment Studios, but a series of events have now brought the project to Black Entertainment Television.
Billed as "a show about music, family, and about the trials and tribulations of the rap game," the focus is on the journey of Nas as he makes his journey. Street Dreams also has the fingerprints of The Wackness writer/director Jonathan Levine who will also be providing those services on the pilot. Both Levine and Nas are exec producers on the project which doesn't appear to have a debut date at the moment.
Going the biopic/bioseries route is definitely a risk/reward type proposition. The aforementioned triumphs of BET's The New Edition Story are never guaranteed. If fans aren't happy with your work, they're not afraid to speak up and clown on your production. Consider Lifetime's Aaliyah movie to be a cautionary tale.
(Via Deadline)