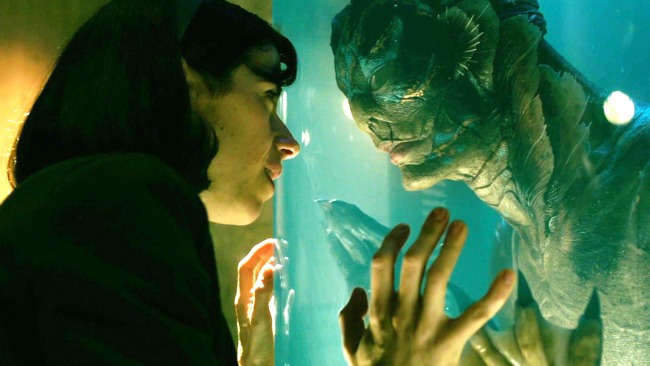 HBO hopes to have you comfortably situated on the couch as summer turns to fall this September, offering an array of binge options. There's the season three finale of Insecure for anyone who loves the messy, real-life comedy of comedian Issa Rae. There's Guillermo del Toro's under-water fantasy romance that won basically every Oscar earlier this year. There's an A Capella favorite that marks the end of a blockbuster trilogy. And then there's Arli$$, an Entourage precursor with a focus on a sometimes unscrupulous sport's agent. Good luck fitting these and the myriad of other options onto your watchlist this month.
Arli$$
Though he had notable supporting roles in Batman and Good Morning Vietnam, actor Robert Wuhl is probably best known for his work in baseball films like Bull Durham and Cobb. Because of this, it's only natural that he would port his fascination with sports into Arli$$, a sitcom about a mega-powerful agent trying to balance his ego with the needs of his clients and his sometimes outrageous staff (led by Grey's Anatomy and Killing Eve alum Sandra Oh).
The show, which ran for seven seasons from 1996 to 2002, makes its debut on HBO Now in September, giving sports fans a chance to catch up with the show and see a parade of notable '90s and early aughts athletes playing heightened versions of themselves. Where else can you see Kobe Bryant talk about the comedy stylings of Rita Rudner in Italian?
The Shape of Water
Guillermo del Toro's thrilling, heartbreaking romance story lands on HBO this month. Sure, Sally Hawkins makes out with a fish man a few times and yeah, things get weird when the interspecies relationship takes things to the next level, but an A-list cast (Michael Shannon and Octavia Spencer give brilliant turns) and an imaginative story about a humanoid amphibian creature looking for compassion and understanding in a cruel world isn't something you come across every day while scrolling through your streaming options.
Insecure Season 3 Finale
Currently, Issa's navigating a sticky situation with a roommate/ex who she hopes to be more than just platonic with — though stuffing snacks under your pillow won't help with that, girl.
While she tries to find a new place, Molly's getting used to working with her all-black firm, and it's not everything she thought it would be. Who knows where the ladies will end up by season's end but we're assuming things will get messier before it's all said and done.
Pitch Perfect 3
The third, and likely final installment of this A Capella series follows the Barden Bellas as they working through some real-life issues. Gone are the days of blissfully singing remixes in college competitions. The girls are grown up and trying to find an excuse to perform together again because, well, adulting is hard. A military tour provides them a chance to get on stage and face off against a new enemy, a band of chicks with actual instruments.

Here are all the titles coming and going on HBO NOW in September:
Series Premieres:
Miss Sherlock (9/1)
Season Finales:
Hard Knocks: Training Camp with the Cleveland Browns (9/4)
Random Acts of Flyness, Season 1 (9/7)
Insecure, Season 3 (9/30)
Original Programming:
Stand Up to Cancer (9/8)
Swiped: Hooking Up in the Digital Age (9/10)
The Oslo Diaries (9/13)
Arli$$, Seasons 1–7 (9/14)
Jane Fonda in Five Acts (9/24)
HBO First Look: The Old Man & The Gun (9/25)
Theatrical Premieres:
Ferdinand, 2017 (9/1)
Sleight, 2017 (9/1)
The Layover, 2016 (9/1)
Altitude, 2017 (9/1)
First Kill, 2017 (9/1)
The Mummy, 2017 (9/2)
The Greatest Showman, 2017 (9/8)
Pitch Perfect 3, 2017 (9/15)
The Shape of Water, 2017 (9/22)
Phantom Thread, 2017 (9/29)
Estrenos:
Preach, 2016 (9/1)
Gilberto Santa Rosa, 40… y Contando (9/14)
Conversations with Gilberto Santa Rosa (9/14)
Martar a Jesús (AKA Killing Jesus), 2017 (9/21)
La Palabra de Pablo (AKA Pablo's Word), 2018 (9/28)
Starting July 1:
About Time, 2013
Analyze This, 1999
Arthur, 2011
Bring It On, 2000
Bring It On Again, 2004
Bring It On: All or Nothing, 2006
The Brothers McMullen, 1996
The Core, 2002
Diary of a Wimpy Kid, 2010
Funny People, 2009
The Fabulous Baker Boys, 1989
Goodfellas, 1990
House of the Dead, 2003
House of the Dead 2, 2006
Invincible, 2006
Jungle Master, 2018
The King and I, 1956
Maverick, 1994
The Mummy, 1999
The Mummy Returns, 2001
Murder at 1600, 1997
Reno 911: Miami, 2007
Ronin, 1998
The Scorpion King, 2002
Sherlock Holmes, 2009
Shrek 2, 2004
Step Up, 2006
Sugar Hill, 1994
Tim Burton's Corpse Bride, 2005
Wrong Turn 2: Dead End (Unrated Version), 2007
Wrong Turn 4: Bloody Beginnings (Unrated Version), 2011
Wrong Turn 5: Bloodlines (Unrated Version), 2012
Ending September 30:
Alien (Director's Cut), 2012
Aliens, 1986
Alien 3, 1992
Alien Resurrection, 1997
My Cousin Rachel, 2017
Bad Boys II, 2003
Basic, 2003
The Chronicles of Narnia: The Lion, The Witch & The Wardrobe, 2006
Dead Presidents, 1995
Die Hard, 1988
Die Hard 2, 1990
Die Hard with a Vengeance, 1995
Dinner for Schmucks, 2010
Flight of the Phoenix, 2004
The French Connection, 1971
Gifted, 2017
Herbie: Fully Loaded, 2005
The House, 2017
Kindergarten Cop, 1990
Logan, 2017
Laurel Canyon, 2003
The Last Boy Scout, 1991
National Lampoon's Animal House, 1978
Orphan, 2009
Ouija Origin of Evil, 2016
Private Benjamin, 1980
S.W.A.T., 2003
Shopgirl, 2005
Species: The Awakening, 2017
Wargames, 1983
Waterworld, 1995
X-Men Origins: Wolverine, 2009
X2, 2003
Yes Man, 2008