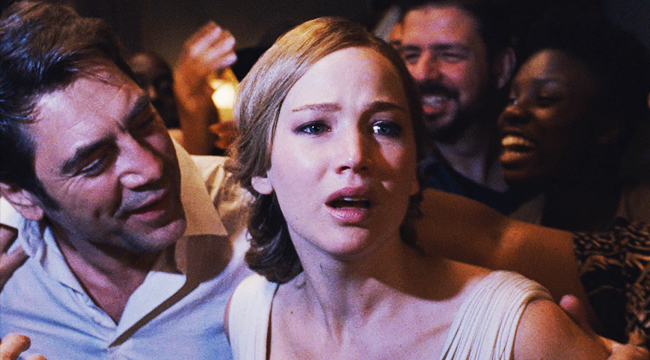 Sure, Netflix is getting plenty of Emmy love right now, but don't count Hulu out just yet. The streaming platform just wrapped up the second season of the acclaimed The Handmaid's Tale, it's got another critical darling, Harlots, currently airing its second season, and plans for Stephen King's Castle Rock series to drop late July. But just because summer is winding down doesn't mean your binge-watching options are. Along with some original projects, Hulu's adding a ton of TV and movies to its lineup this August. Here's everything worth watching.
ARRIVING
Baby Driver 7/11 (Showtime)
You'll need a Showtime add-on to view Edgar Wright's head-banging, rhythmic heist drama, but it's well worth the added expense. Ansel Elgort plays the titular Baby, a hearing-impaired wheelman for a group of baddies led by Kevin Spacey. Jamie Foxx, Jon Hamm, and Jon Bernthal get in on the action, robbing banks to fund their criminal lifestyle but Baby has more noble reasons for serving as the getaway-driver to this motley crew. Of course, when he meets a young waitress (Lily James) those reasons seem less important and the two have to fight their way out of the gang in order to survive.
mother! 7/26
No film in 2017 was quite as polarizing as Darren Aronofsky's mother! The drama had big names attached — Michelle Pfeiffer, Ed Harris, Jennifer Lawrence, and Javier Bardem — and even bigger aspirations. It's a wild rollercoaster, a mash-up of a handful of genres, a film within a film. Maybe it has something to say about environmental issues or societal structure or the human condition. Maybe it's just a flashy thriller flick full of twists and turns but devoid of any real substance. The only way to find out is to watch for yourself, and even then, don't count on nailing this thing down.
DEPARTING
Trainspotting
This British dark comedy from director Danny Boyle became a cult phenomenon when it hit theaters over 20 years ago. The film follows Ewan McGregor, who plays a young man immersed in the Edinburgh drug scene, desperately trying to get clean despite the negative influences of his rag-tag group of friends. It's full of stellar performances, weird British humor, action, and kids getting into trouble.
Here's the full list of titles coming to Hulu in July:
8/1/2018
Heartland: Complete Season 10 (Content Media)
10 Things I Hate About You (1999) (Showtime)
A Conspiracy to Rule: The Illuminati (2017)
American Gigolo (1980)
American Ninja (1985)
American Ninja III: Blood Hunt (1989)
Babe (1995)
Be Cool (2005)
The Beatles: Made on Merseyside (2017)
Black Hawk Down (2001)
Black Mask (1996)
Black Rain (1989)
Bluefin (2018)
Boomerang (1992)
The Brady Bunch Movie (1995)
Bratz: The Movie (2007)
Bring It On: In It to Win It (2007)
Bring It On: Fight to the Finish (2009)
Cheri (2009)
Cold War (2012)
CSNY/Deja Vu (2008)
Curse of the Starving Class (1995)
Double Whammy (2002)
The Elephant Man (1980)
Extract (2009)
Fled (1996)
G.I. Joe: The Rise of Cobra (2009)
Get Shorty (1995)
Halloween H20: 20 Years Later (1998)
Heartbreakers (2001)
Hey Arnold! The Movie (2002) (Showtime)
Hidalgo (2004)
High Noon (1952)
Hoosiers (1986)
The Hunt for Red October (1990)
The Hurricane (2000)
The Hurt Locker (2008)
I Went Down (1997)
In & Out (1997)
Jackie Brown (1997)
Jacob's Ladder (1990)
Joe (2014)
John Grisham's The Rainmaker (1997)
Kazaam (1996)
Leaving Las Vegas (1995) (Showtime)
Loser (2000)
Lost in Translation (2003) (Showtime)
The Nasty Girl (1990)
The Ninth Gate (2000)
No Way Out (1987)
Original Sin (2001)
Out of Time (2003)
Point Break (1991)
Pretty Woman (1990)
Private Parts (1997)
The Rock (1996)
Scary Movie 3 (2003)
Shanghai Knights (2003)
Shaun of the Dead (2004)
Sheep and Wolves (2018)
Species (1995)
Species II (1998)
Species III (2004)
Stir of Echoes (1999)
Stir of Echoes 2: The Homecoming (2007)
The Swan Princess: A Royal Family Tale (2014)
The Swan Princess: Princess Tomorrow, Pirate Today (2016)
Swan Princess: Royally Undercover (2017)
Teen Wolf (1985)
Teen Wolf Too (1987)
The Time Machine (2002)
The Thomas Crown Affair (1999) (Showtime)
True Colors (1991)
Urban Legend (1998) (Showtime)
The Usual Suspects (1995)
Young Guns (1998)
Young Guns II (1990)

8/2/2018
All at Once (2016)
America Divided: 201 (Epix Series)
The China Hustle (2018)
Ismael's Ghost (2018)
Animals: Seasons 3 Premiere (HBO)
En Otra Piel: Complete Series (Telemundo)
Sharp Edges (1986)
8/4/2018
Marshall (2017) (Showtime)
8/7/2018
Dating My Mother (2017)
Perfect Bid: The Contestant Who Knew Too Much (2017)
Wraith (2017)
8/8/2018
Bachelor in Paradise: Season 5 Premiere (ABC)
Castaways: Series Premiere (ABC)
Blood Ties (2013)
8/9/2018
America Divided: 202 (Epix Series)
Baskin (2016)
Desolation (2018)
Terminal (2018)
8/10/2018
Rosa Diamante: Complete Series (Telemundo)
Tim & Eric Bedtime Stories: Complete Season 2 (Adult Swim)
Borg Vs McEnroe (2018)
8/11/2018
Baby Driver (2017) (Showtime)
The Cage Fighter (2013)
8/12/2018
Ballers: Season 4 Premiere (HBO)
Insecure: Season 3 Premiere (HBO)
Very Good Girls (2013)
8/13/2018
The Powerpuff Girls (2016): Complete Season 2 (Cartoon Network)
8/15/2018
The Actors (2003)
America's Sweethearts (2001)
Duplex (2003)
The Monkey King 3 (2018)
8/16/2018
11 Minutes (2016)
America Divided: 203 (Epix Series)
Marrowbone (2018)
Role Models (2008)
8/17/2018
Minding the Gap (Hulu Documentary)
Perro Amor: Complete Series (Telemundo)
Stan Against Evil: Complete Season 2 (AMC)
8/21/2018
Eva La Trailera: Complete Series (Telemundo)
To The Moon and Back (2016)
8/23/2018
America Divided: 204 (Epix Series)
Jiro Dreams of Sushi (2011)
8/24/2018
Crime & Punishment (Hulu Documentary)
8/26/2018
Captain Fantastic (2016) (Showtime)
Gangs of New York (2002)
Mother! (2017)
8/28/2018
Pasion Pohibida: Complete Series (Telemundo)
8/30/2018
Deuces Wild (2002) (Showtime)
8/31/2018
The Terminator (1984)
Here's the full list of titles leaving Hulu in August:
7/31/2018
1492: Conquest of Paradise (1992)
2 Days in the Valley (1996)
52 Pick-Up (1986)
A Beautiful Mind (2001)
A Guy Thing (2003)
Across the Universe (2007)
Analyze That (2002)
Analyze This (1999)
Baby Mama (2008)
Bad Influence (1990)
Barnyard (2006)
Beer for my Horse (2008)
Blue Like Jazz (2012)
Bowfinger (1999)
Brokeback Mountain (2005)
The Brothers Grimm (2005)
The Burbs (1989)
Chinese Box (1997)
Clue (1985)
Criminal Law (1989)
Dead Man Walking (1995)
Doctor Dolittle (1997)
Drive Me Crazy (1999)
Drop Zone (1994)
East is East (1999)
End of Days (1999)
Escape from Alcatraz (1979)
Event Horizon (1997)
Fatal Instinct (1993)
The Frozen Ground (2013)
Hard Rain (1998)
Hellboy (2004)
Hot Boyz (2000)
House of D (2005)
Immigration Tango (2011)
Into the West (2005)
Men with Brooms (2002)
Mindhunters (2004)
Mr. Majestyk (1974)
Mutant Species (1995)
My Left Foot (1989)
Nanny Mcphee (2006)
Nurse 3D (2014)
Over the Top (1987)
Panic (2000)
Prancer (1989)
Primal Fear (1996)
Rain Man (1988)
Remember the Goal (2016)
Restoration (2016)
Revenge of the Pink Panther (1978)
Spawn (1997)
Sweeney Todd: The Demon Barber of Fleet Street (2007)
Tamara (2006)
Trainspotting (1996)
You Don't Mess with the Zohan (2008)