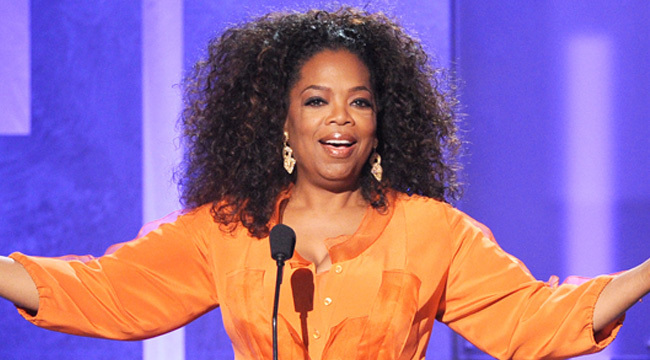 The streaming wars are getting brutal now. Netflix has been pouring an ungodly amount of millions into pumping out loads of original shows and movies, and they recently inked a deal with the Obamas for wide-ranging production of content. Now, Oprah has officially not only taken a side, but she's signed a contract as well — with competitor Apple TV.
CNN Money reports that this shall be a multiyear deal intended to pump up Apple TV's portfolio and make it a serious contender not only against Netflix but Amazon as well. To that effect, Apple TV has issued a statement:
"Together, Winfrey and Apple will create original programs that embrace her incomparable ability to connect with audiences around the world. Winfrey's projects will be released as part of a lineup of original content from Apple."
Of course, this statement is a wee bit ambiguous. It's unclear whether Winfrey's presence will flood the streaming content at hand, but there will reportedly be hosting duties involved. And there's also no word on how many millions of dollars that Apple TV will spend on this contract, but it's gotta be a massive amount. In addition, she's still under contract with OWN until 2025, which means that (in some shape or form), Oprah will be influencing Americans for many years to come. Your move, Netflix.
(Via CNN Money & New York Times)