One of HBO's first major forays into original programming, the prison drama Oz premiered a little more than 20 years ago in 1997, and ran for six seasons (which you can stream anytime on HBO Now). Taking full advantage of the freedoms that a premium cable channel allowed, Oz showed an unflinching view of what life was like inside the Oswald State Penitentiary. With a sprawling cast of characters that included inmates, correctional officers, and conflicted spiritual leaders, the show acted as a showcase (and a springboard after the show's run) for a mix of up-and-coming actors and seasoned character.
With that in mind, here's a look at what some of the cast has been up to since we last got a glimpse behind those prison walls back in 2003.

Dean Winters – Ryan O'Reilly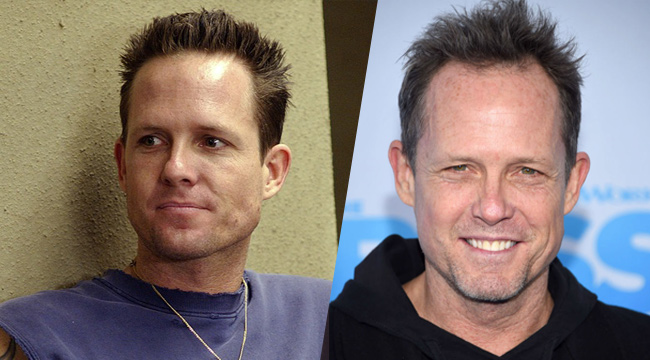 One of the most recognizable actors from the acclaimed prison drama, Dean Winters came out of one acclaimed drama and jumped to another with his co-starring role in Rescue Me beside Denis Leary. Despite that and his work on Oz, however, Winters is probably more recognizable for comedic roles where he trades on his gravely voice and seeming intensity in shows like 30 Rock, The Unbreakable Kimmy Schmidt, and Brooklyn Nine-Nine, where he plays the cocky foil known as The Vulture. He also recently showed up as a shady cop in the comedy Rough Night earlier this year alongside costars Scarlett Johannson and Kate McKinnon.
Winters best known for playing Mayhem in the Allstate Insurance commercials, though, and that probably doesn't bother him considering all he got from a role that he says "brought him back to life" after he was pronounced dead of cardiac arrest in the back of an ambulance due to a bacterial infection. After 17 surgeries and nine amputations, Winters credits the Allstate commercials for revitalizing his career at a point where his life was at his lowest.