The Walking Dead spinoffs are coming. That's the good news that we keep hearing from AMC, which has thus far periodically gifted us with images from three spinoffs due to debut in the coming year or so. First, we saw the unlikely team of Negan and Maggie, who will face ultra disgusting Walkers in Manhattan. Then came images of Daryl Dixon and non-glam Walkers in France for his "Boom Boom" project. Now, we're finally seeing some tiny glimpses of the Rick Grimes and Michonne show.
This has been a long time coming after Rick Grimes movies were forecast, and then Hollywood switched gears (for obvious reasons) on, well, everything. Yet spinoff filming has finally begun with Andrew Lincoln and Danai Gurira in New Jersey, and although the images are sort-of "proof of life" for characters that we already knew were alive, one of them confirms that the vibe is a warm one:
Then there's this uneventful image, but at least it communicates a joint effort. This ain't simply the Rick Grimes show, people.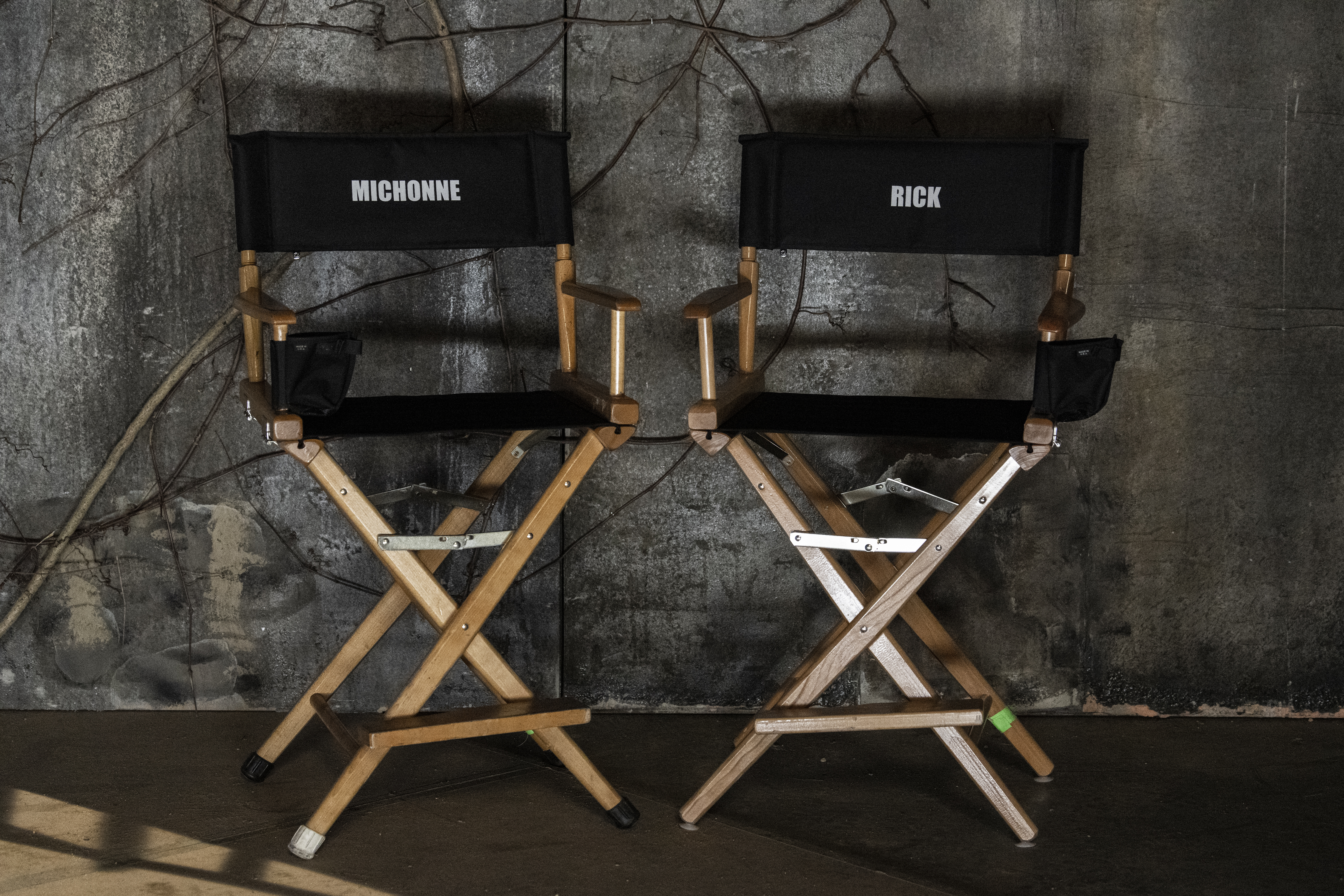 From the synopsis of the yet-untitled spinoff:
The series presents an epic love story of two characters changed by a changed world. Kept apart by distance. By an unstoppable power. By the ghosts of who they were. Rick and Michonne are thrown into another world, built on a war against the dead… And ultimately, a war against the living. Can they find each other and who they were in a place and situation unlike any they've ever known before? Are they enemies? Lovers? Victims? Victors? Without each other, are they even alive — or will they find that they, too, are the Walking Dead?
The Walking Dead's Rick and Michonne party will debut… sometime.