I listen to a lot of podcasts, which often means listening to a ton of Marc Maron and Chris Hardwick, which is a mixed blessing. They're great interviewers, in that they both can get celebrities to really open up, but in both cases, it necessitates hearing Hardwick and Maron complain about their own lives and problems. That's interesting up to a point, but after 100-200 episodes, you feel like you know everything there is to know about Hardwick and Maron, and you have no interest in hearing about their lives anymore. Just their interview subjects.
At this point, a lot of those podcast episodes just kind of blur together, and it takes an extraordinary interview to really grab my attention. You know, one of those eye-opening interviews with celebrities who we don't know that much about, and who we come to learn aren't quite what we thought they were. For instance, last year, Dax Shepard was amazing on Maron, and after an hour with him, you really began to understand why Kristen Bell would end up with a great guy like him (plus, he told the awesome story about what a jackass Justin Timberlake was after the cameras stopped rolling on that Punk'd episode.)
Similarly, Rob McElhenney — the creator of the most hilariously misanthropic show on television — was not quite who I thought he'd be, either. He's a good, solid dude. He's grounded, smart, thoughtful, very self-aware, and he's had a fascinating, extraordinary life. I really encourage you to listen to the entire podcast.
That said, I know a lot of folks don't have an hour and a half to devote to a podcast, and I also know there are a ton of It's Always Sunny in Philadelphia fans around these parts, so I thought I'd break down the highlights.
1. Rob McElhenney not only grew up in Philly, but he grew up in the same neighborhood where rival cheesesteak places Pat's and Geno's reside, although Rob hates that Philly is better known for its cheesesteaks than for being the "birthplace of our nation."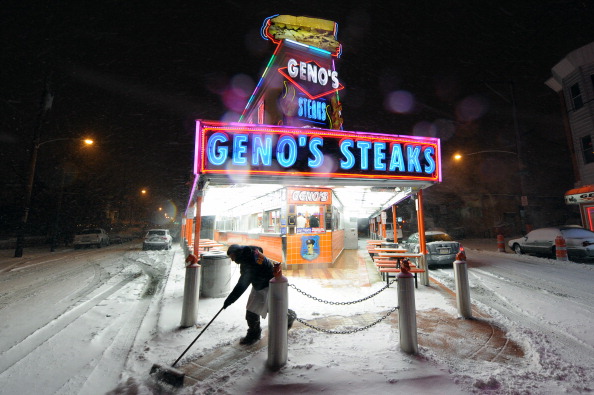 2. McElhenney has an absolutely wonderful and fascinating upbringing. He grew up mainly with his dad, but he was also close with his mom, who left the family when he was 7 or 8 "to find herself." She's gay, which was not the easiest thing in South Philly. But after three kids, she realized she was living a "lie." The twist here is that Rob's mom and dad remained (and still remain) close, even after his mom left and found a lesbian partner. They figured it out. In fact, they remained so close that after his dad divorced a second time, he moved in with his mom and partner in Jersey for a spell to collect himself.
3. McElhenney credits his all-boys Catholic school for keeping him grounded and helping to make him successful. He also recounted a story in which he was disciplined for getting into a fight with another teacher who called him a "pain in the ass." A kid then got involved and it got physical. He ended up getting lectures from several people who kept telling him, "You're f*cked up, what are you doing? What is this behavior?" But then, one of the nuns, Sister Kate, brought him into her office and slammed the door and said to him, "Just remember this: Most people in your life don't know what the f*ck they are talking about. Get out." And that was it. She would explain later that, when you're 14 years old, "You don't need someone telling you what to do all the time. You just need someone to tell you that you're not bad." That meant a ton to Rob.
4. McElhenney didn't attend college. At least, not officially. He meant to take a year off before attending college, but he found out during that year — in which he visited all of his friends in various colleges — that they were mostly goofing around, not learning anything, and amassing a lot of debt. So, the next year, he moved to New York and moved into the Fordham dorms. He wasn't a student or anything. He conned himself into a student ID, lived with friends in their dorm, and got a meal plan from one of the students who hated school food. He even audited a few classes. He eventually got caught when he auditioned for the school play, and he got the part! He ended up getting ratted out by the guy who didn't get the role.
5. McElhenney soon began acting and got very lucky in the beginning. Because he was a 18-19 year old who looked 12 or 13, he got a lot of parts playing really young in commercials roles. Yes, he really did look like a 13-year-old.
6. McElhenney's first real acting job — outside of commercials — was in a movie with Harrison Ford and Brad Pitt! He'd only been working for two months, and got this role opposite Julia Stiles (as her boyfriend). He had a scene with Pitt and a scene with Ford. At that point, he quit his day job and assumed he was set for life in the acting department. Unfortunately, a year later, the movie comes out, and he brings his friends and family to the movie, and that's when he finds out that his part had been completely cut from the movie. By this point, he begun to actually look his age, and he didn't end up working again for two years.
7. He was also in another movie, where all of his scenes got cut. He was Katie Holmes' boyfriend in Wonder Boys with Michael Douglas. This time, at least, director Curtis Hanson was nice enough to send him a letter letting him know that he'd been cut.
8. At 21 years old, he decided to write a movie, and the first script he wrote — a dark drama — was actually optioned by freaking Paul Schrader, the guy who wrote Taxi Driver and Raging Bull and directed American Gigolo. Unfortunately, it led to a very sobering experience, as he spent the next year rewriting the script for Schrader only to have the script abandoned. Schrader did Auto Focus with Greg Kinnear instead.
9. Eventually, McElhenney decided to move from New York to Los Angeles, mostly to "get away from an ex-girlfriend," but also because he was doing a lot of drugs in New York at the time. At this point, he'd already known and was friends with Charlie Day from a "really bad" horror movie they'd done in New York. It was called Campfire Stories, and to give you an idea of how bad it was, it also starred Perez Hilton (Jamie-Lynn Sigler was the lead).
10. When McElhenney came to Los Angeles, he came with one friend, a guy named Christopher Backus. They were roommates. However, within six months of having moved out, Backus met Mira Sorvino. Two weeks later, Backus moved out and moved in with Sorvino. A year later, they were married, and they still are (and have four kids). McElhenney's roommate and only friend ditched him for Mira Sorvino.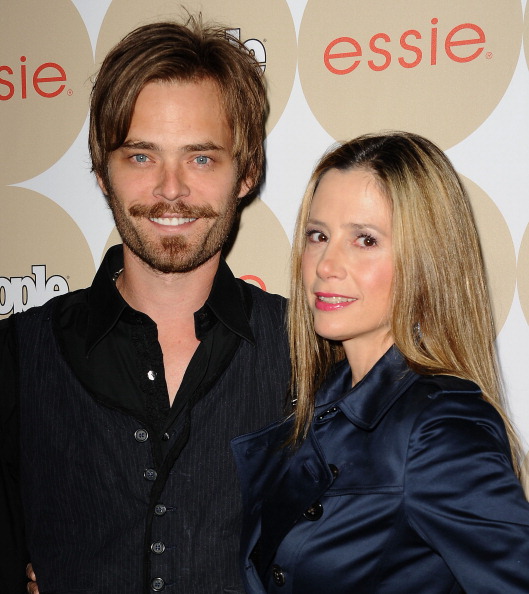 Fortunately, Rob met Glenn Howerton through his agent, Nick Frankel, and Charlie, Rob, and Glenn all became friends, so when McElhenney wrote the first script for It's Always Sunny, he brought it to them. (Here's everything you never knew about The Always Sunny pilot, much of which McElhenney discussed in the podcast). McElhenney also talked about how FX forced them to hire Danny Devito or else get cancelled, a story that was recounted here.
11. Finally, Rob doesn't think he's as naturally funny as Charlie, Glenn, or even his wife (Kaitlin Olson, who plays Dee on Sunny), so he's really looking to transition into directing after Sunny. He's currently working on his first major feature — a family-action sci-fi flick — which he sold to Legendary Figures for seven figures on the spot, after he showed them a test scene from the film, which is described as a kind of cross between E.T. and Goonies.
Source: WTF with Marc Maron
Now Watch: The 9 'It's Always Sunny In Philadelphia' Lines You Should Be Using All The Time