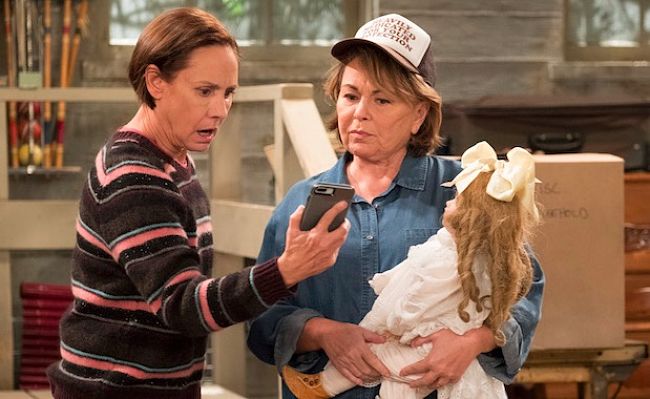 The original Roseanne ran for nine seasons. The rebooted Roseanne made it 10 episodes before getting the boot, after star Roseanne Barr wrote a racially charged tweet about Obama advisor Valerie Jarret. ABC Entertainment president Channing Dungey, who issued a statement condemning Barr's "abhorrent" and "repugnant" Twitter statement, canceled the show, but the non-Barr actors, including John Goodman, Laurie Metcalf, and Sara Gilbert, signed contracts for another 13 episodes. They're going to get paid either way, so EW reports that ABC is considering building a new show around the remaining cast.
Roseanne was created by Roseanne Barr. The characters were conceived by her and Matt Williams. If the sitcom were to continue without the matriarch, the actress would still benefit financially. So a key insider informs EW that discussions will continue today on whether it makes sense to keep the other actors but potentially design a new series around them. (Via)
In other words, ABC can pay Goodman, Metcalf, etc. for doing nothing, or they can put together a new show around some of the most talented comedic actors on television, without the headache of one problematic star (although it's a near-certainty she'll share her feelings on Twitter). A "competing studio" noted to EW that to simply dust a show under the carpet is "not that much money," but where ABC might take a hit is in advertising.
The show brought in an estimated $45 million of advertising revenue for ABC this year, and the network likely would have collected more than $60 million next season, according to Kantar Media. (Via)
I don't know about you, but I'd watch The Untitled John Goodman and Laurie Metcalf Project, especially if it's actually called The Untitled John Goodman and Laurie Metcalf Project.
(Via Entertainment Weekly)