The Conners debuted (returned? re-rebooted?) tonight on ABC. The first episode of Roseanne without Roseanne Barr began with the Conner family dealing with the death of Roseanne and way too many casserole dishes. The first explanation of her death came from one of her grandchildren, who said it was her heart. A few moments later we found out that it was an opioid overdose.
The family knew she had used, but Dan said he had flushed her remaining medication after a knee surgery. Becky then pulled out a prescription bottle she had found in her closet that didn't have her name on it. The only thing more shocking is that Roseanne spoiled her own death.
In an interview back in September, Barr said that her character would be killed off by suffering an opioid overdose. Via Deadline:
"I wanted to show [opioid struggle] in the show," she said. "But I was never going to have Roseanne die of an opioid overdose. It's so cynical and horrible. She should have died as a hero or not at all… It wasn't enough to [fire me], they had to so cruelly insult the people who loved that family and that show. There's nothing I can do about it. It's done. It's over. There's no fight left."
Barr was kicked off the show in May over "abhorrent, repugnant" comments she made on Twitter about an Obama-era advisor who was a person of color. She has nothing to do creatively or financially with the spin-off.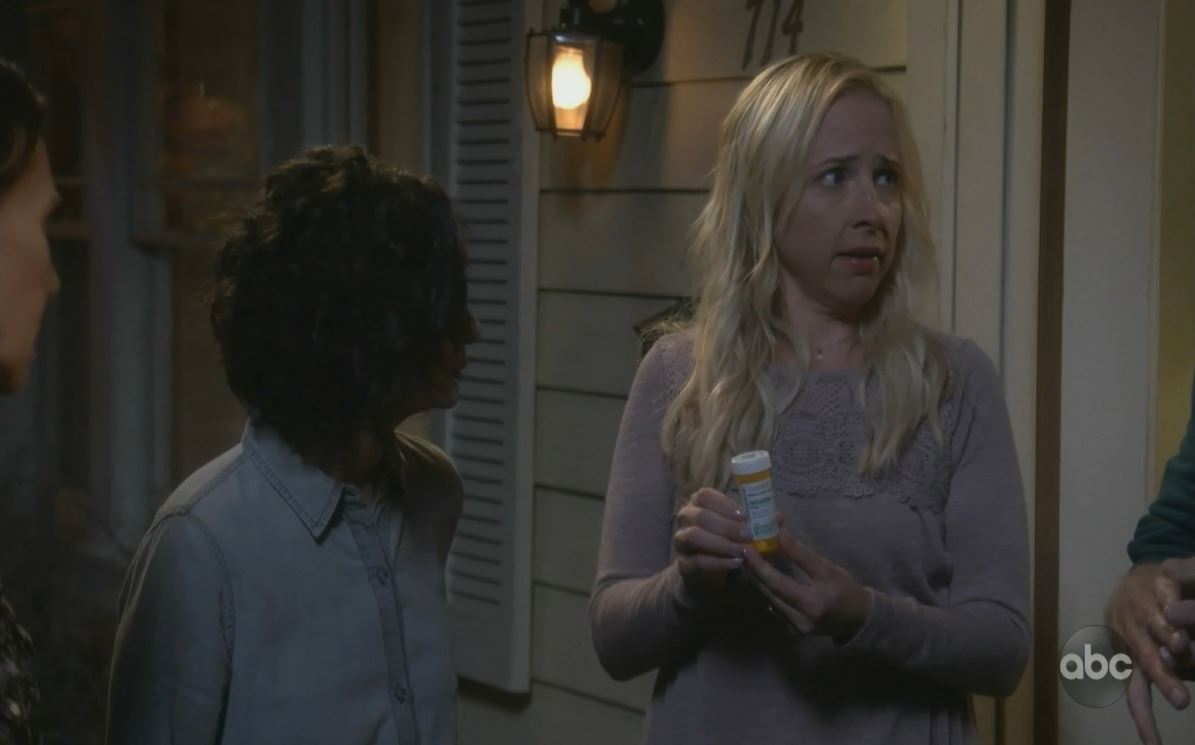 ABC brought back the show despite Barr's comments, and the details of her death on the show were a subject of much speculation before the show's return. Reviewers were barred from talking about her death in their reviews, so though Roseanne spoiled it for everyone it wasn't known for certain how she would be written off until Tuesday night.
Update:
In case anyone was confused about fictional characters on television versus the real life people who portray those characters, Roseanne Barr took to Twitter to remind people that she wasn't really dead.