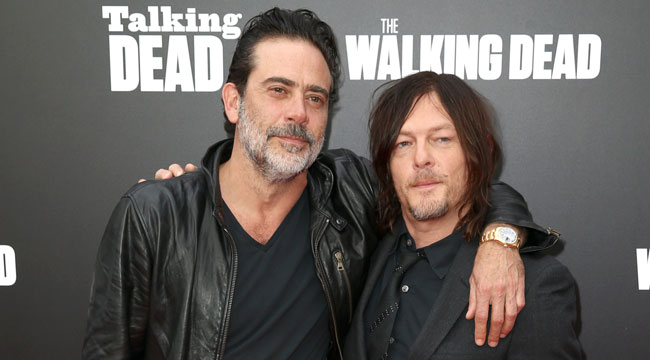 One of the surprisingly beautiful things to spring out of The Walking Dead's success is the close-knit community of superfans that attend all of the parties and conventions and cruises with the cast. This week that community lost one of their own with the passing of Lisa Williams due to cancer, and the outpouring of sadness and sharing of memories from the stars and crew on the show has been heartwarming to witness.
"Real blessed that we get to meet a lot of great and special people," Jeffrey Dean Morgan wrote. "Lisa always stood out as one of the best. She will be missed by all of us that were lucky enough to know her."
"Gonna miss u Lisa," Norman Reedus wrote. "You were always so cool and always had a smile for everyone."
"If you never met Lisa, let me tell you she was the kindest, gentlest, most caring, most giving, light-up-the-room TWD fan, charity organizer, and friend of all you'd ever have met," said Jordan Woods-Robinson, who played Eric on the show. "The world lost such a positive force today. Rest In Peace, Lisa."
Reedus and Morgan had previously recorded a get well message to Lisa earlier in March when they learned she was back in the hospital battling stage three lung cancer.
Lisa Williams was one of the people behind Team Andy Lincoln, a group of fans that raised money for Bernardo's children charity (Lincoln is an ambassador for the organization.) Team Andy Lincoln has donated over $35,000 for the cause, much of it via fundraisers spearheaded by Williams. With a heart that big, it's no surprise she made such an impact on everyone in The Walking Dead community who met her.