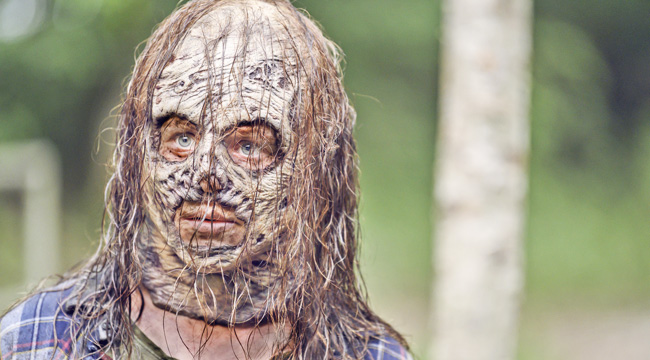 After a four months following the ninth season finale of The Walking Dead where it was mostly radio silent (other than the additions of Dante and rumors that Maggie may return), AMC's marketing team resurfaced in a very big way with the season 10 trailer at Comic Con. The breathtakingly good trailer not only got fans hyped up for season 10, but offered several exciting details about the forthcoming season, including a potential match-up between Ezekiel and Michonne, who will be leaving the series this season.
Some casting news also came out of Comic Con, as well, including the addition of Kevin Carroll (The Leftovers), who will be playing Virgil on the series, and Thora Birch, who will be playing Gamma. Gamma is a television-only creation and, as her name suggests, she'll be third in charge, after Alpha and Beta. We don't know what her real name is, but here's AMC's first look at Birch without the skin mask.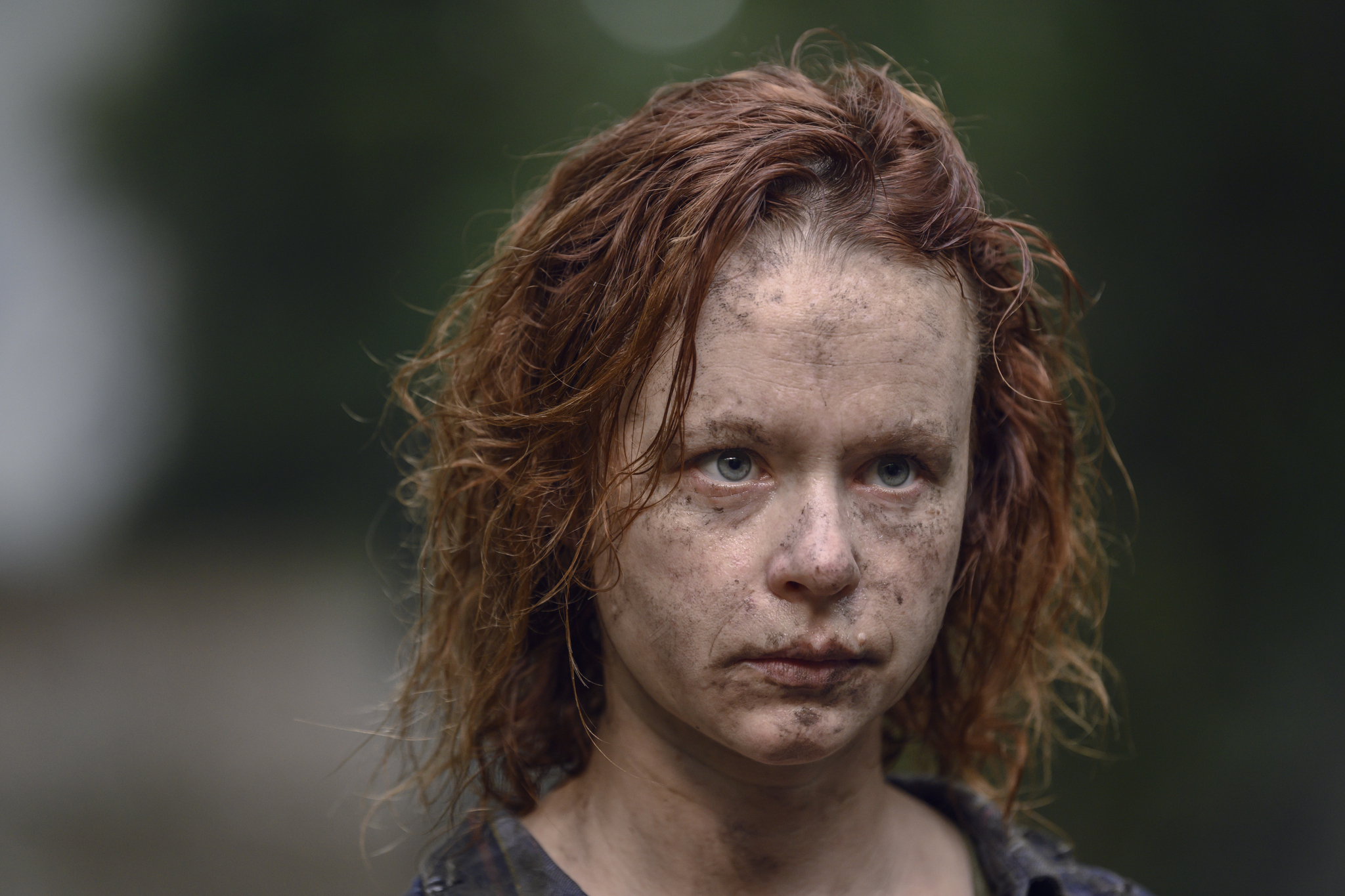 Birch, of course, was a very familiar face back in the late '90s and early 2000s, known for her roles in Ghost World and American Beauty, earning a Golden Globe nomination for the latter role. While continuing to work, she had faded some from the public view in recent years, although she did recently appear in the critically well received The Last Black Man in San Francisco opposite Danny Glover. Playing a major character on the most popular show on cable should certainly help elevate her once again. Her character is described as "a Whisperer sentry fiercely protective of Alpha. She is a believer and committed to the Whisperers' way of life."
Season 10, of course, will take up the Whisperers War, the battle between forces at The Hilltop and Alexandria and The Whisperers. As AMC describes it, the Whisperers "will infect the communities and give rise to paranoia, propaganda, secret agendas, and infighting that will test them as individuals and as a society."
The release of the Thora Birch image is also timed to The Walking Dead's campaign to reveal new information on the new season each week across all of TWD's social platforms. This is the first new tidbit to surface, meaning we are ten weeks away from the release of season 10, on October 11th, following the completion of season 5 of Fear the Walking Dead.