We're just one week out from the premiere of Jordan Peele's The Twilight Zone reboot, and CBS All Access has now released a closer glimpse of one of the two episodes that will be streaming on April 1. "The Comedian" stars Kumail Nanjiani as a — wait for it — standup comedian who is struggling to find success. As a result, he seemingly makes some kind of deal with a character played by Tracy Morgan who may or may not be the devil (but is almost definitely the devil), to help give his career a nudge.
"The audience doesn't care about what you think, they care about you," Morgan tells him in the trailer. "What do you want? Are you happy with your life? With your career? Don't you want it all?" "More than anything," Nanjiani responds, and the two clink glasses of whiskey.
It's a pretty standard setup as far as horror tropes go ("let's just say you don't pay with money," etc.) but if anyone can shake it up, leave it to Peele. Sure enough, Nanjiani starts getting laughs from the audience, but begins experiencing bizarre changes in his life — such as his dog disappearing, and his girlfriend seemingly having no recollection of there ever having been a dog in the first place.
A second trailer for "Nightmare at 30,000 Feet," the episode which serves as a nod to the original series, seems a bit more ambiguous. It stars Adam Scott as a guy having a serious freakout on a flight — as to why, we're not sure — and who doesn't exactly find comfort in a fellow passenger played by Chris Diamantopoulos (Russ "that guy fucks" Hanneman from Silicon Valley).
"I believe you," Diamantopoulos's character whispers. "Right now we're up 30,000 feet where no human was ever meant to be. Just the fact that we're in this plane means anything is possible."
What it all means is anybody's best guess, although we do know this guy shows up at some point, thanks to the previous trailer: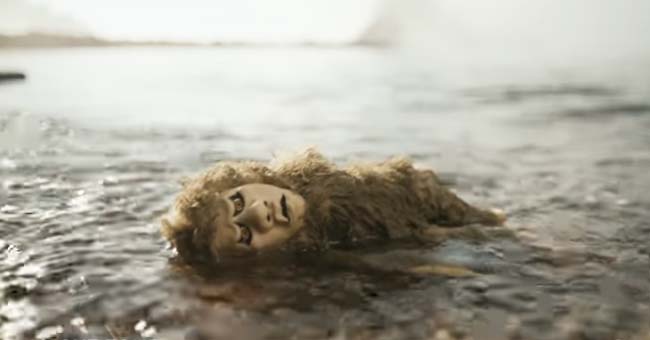 The Twilight Zone premieres on CBS All Access with "The Comedian" and "Nightmare At 30,000 Feet" on April 1.