Days ahead of the surprise premiere of Sacha Baron Cohen's Showtime series Who Is America?, former Alaskan governor and American vice presidential candidate Sarah Palin claimed the "evil, exploitative, sick" comedian had tried and failed to dupe her. The Cohen character Palin had spoken with, one Billy Wayne Ruddick Jr., PhD, responded to the conservative figure's accusations on Twitter. Ultimately, Showtime erred on the side of caution and chose not to air Palin's Who Is America? segment initially, and by the time Sunday's finale rolled around, it became apparent it wasn't going to be shown at all.
Yet as Vulture pointed out, the ex-governor did manage to snag a brief cameo in the post-O.J. Simpson extra credits. It turns out Cohen and his team decided to pay it forward (or backward?) and list Palin as a "Special Publicity Consultant (Inadvertent)," presumably for all the hard (and unbilled) work she put in for the show's advertising campaign.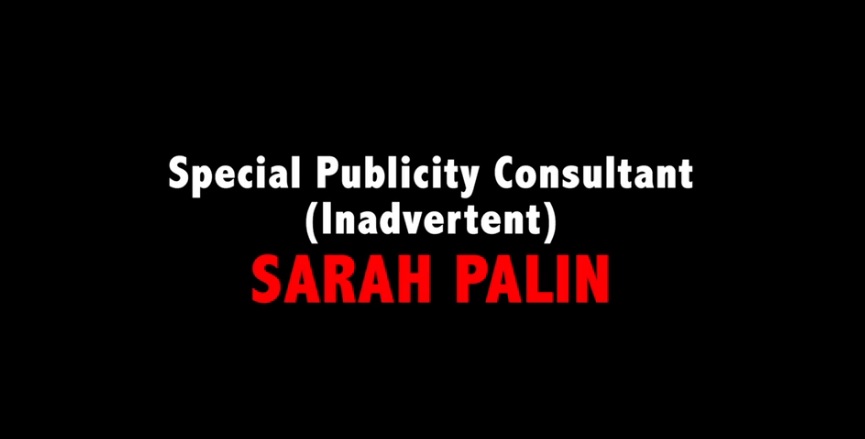 Seeing as how Who Is America? received no clear promotion from Cohen or Showtime until just a few days before its July 15th premiere, the buzz generated by Palin and others' complaints about being duped seems to have done a lot of the PR legwork. So in a way, the would-be victim of the British comedian's latest farce probably does deserve at least some credit for her efforts.
(Via Vulture)