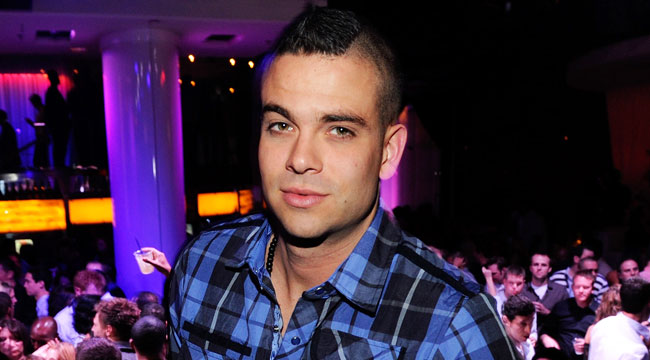 Former Glee star Mark Salling has died of an apparent suicide, according to TMZ (which spoke with law enforcement sources) and confirmed by US Weekly along with Entertainment Weekly. He was 35.
Salling reportedly made a previous suicide attempt in August 2017 by cutting his wrists, per TMZ, before being treated at a hospital and being taken elsewhere for psychiatric evaluation and treatment. This alleged attempt followed his indictment on child pornography charges in May 2016. He eventually reached a plea bargain agreement in October 2017 (after the initial alleged suicide attempt) on two charges for "receiving and possessing child pornography on his laptop computer and a flash memory drive."
At his plea hearing, Salling said he was "pleading guilty because I am guilty of the charges." Police had found over 50,000 images on his computer, and he was facing up to a 7-year stint in prison, per the prosecution's recommendation. His sentencing hearing was scheduled for March.
At the time of his first alleged suicide attempt, his lawyer denied the report, but US Weekly confirmed on Tuesday morning that law enforcement had responded to a death investigation at Salling's home, and EW.com confirmed that the Glee actor had apparently taken his own life.