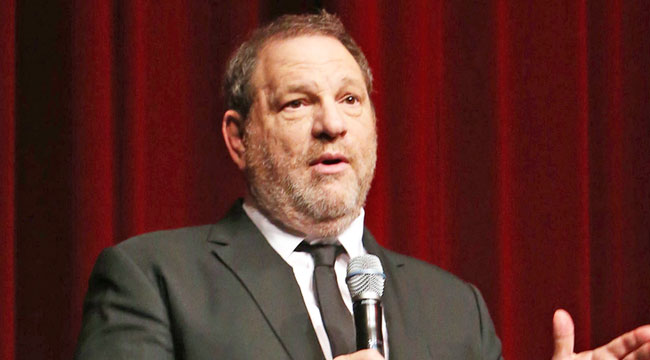 On Saturday, Lord of the Rings director Peter Jackson slammed Harvey Weinstein's "insincere" denial that he blacklisted Ashley Judd and Mira Sorvino. Jackson stated that he had expressed enthusiasm for casting both actresses but that Weinstein had allegedly conducted a "smear campaign" against them. This claim fit neatly within the pattern of behavior of a powerhouse exec who reportedly held a hit list of 100 names of people who could expose his alleged sexual assaults. And Weinstein also employed an army of ex-Mossad agents and private investigators for that very purpose.
Now, another director has joined Jackson to say that he was met with resistance when he tried to cast Sorvino in Bad Santa. Terry Zwigoff tweeted that "every time I mentioned her over the phone to the Weinsteins, I'd hear a CLICK." He added, "What type of person just hangs up on you like that?! I guess we all know what type of person now. I'm really sorry Mira."
Swigoff's claim and apology to Sorvino follows her own tweeted statement that, through Jackson's revelations, she was receiving public confirmation for why she suddenly dropped off the Hollywood radar. Well, Weinstein already denied blacklisting both Sorvino and Judd, and now, he's denying it all again with a new statement. Weinstein not only says that he was working with Sorvino at the time of the alleged hangup calls, but he speaks more about why Judd was not cast in Rings or Good Will Hunting. Via Deadline:
Around the time of Rings, Mr. Weinstein cast Ms. Judd in Frida and years later, in Crossing Over. Miramax had flown Ashley to New York for casting discussions and to meet the production team for Good Will Hunting. While Ashley was the top choice for Miramax and Mr. Weinstein, the role went to Minnie Driver, who was the star and director's preference. Minnie did a brilliant job and he believes Ashley would have as well.

Mr. Weinstein did not blacklist Mira Sorvino, and was in fact working with her during the timeframe in question on Mimic, the Guillermo Del Toro film. Also during that time, she was dating Quentin Tarantino, who was the foundation and backbone of Miramax.
Weinstein goes on to deny that it was possible to blacklist Sorvino because she'd recently won a Best Supporting Actress Oscar for Mighty Aphrodite and was in demand. Sorvino, of course, recently told Ronan Farrow that she felt effectively blacklisted after she "rejected Weinstein's advances." Director Quentin Tarantino has also subsequently admitted that, while he was dating Sorvino, she told him about Weinstein's behavior toward her. This led Tarantino to publicly acknowledge, "I knew enough to do more than I did."
You can read the rest of Weinstein's statement at Deadline, and there's sure to be another installment coming soon.
(Via Deadline)