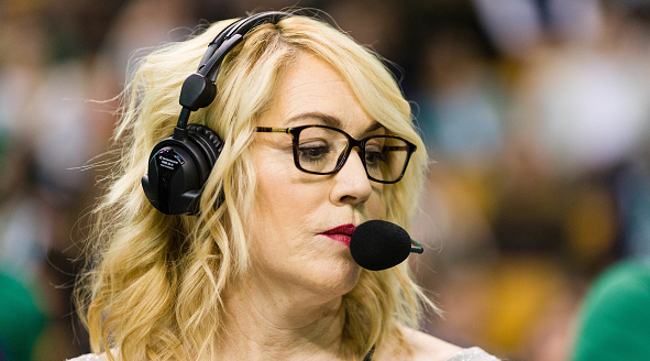 One of the weirdest things about the NBA Finals is the random news dumps that happen on the days inbetween the games. For instance, it's looking more and more like the Sixers might part ways with Bryan Colangelo sometime this weekend after the truly bizarre situation allegedly involving his wife and multiple burner Twitter accounts.
But it's not all bad news. In fact, sometimes it's truly delightful. Take, for example, a high school basketball mixtape featuring beloved NBA sideline reporter Doris Burke.
If you ever wondered what makes Burke such a great hoops analyst, this should solve that mystery once and for all. It's often been said she was a baller in her day, and now we have the footage to prove it. If this highlight reel is any indication, Burke was the total package: silky jump shot, handles on ice, defensive tenacity, and more.
The video shows Burke leading her team, Manasquan High, to a conference championship in 1983 before going on to play college ball at Providence. Since then, she's become one of the best sideline reporters in the NBA, one of the few savvy enough to get the best of Gregg Popovich rather than the other way around.
She also gained notoriety after Drake publicly professed his undying affection for her a couple seasons back, wherein he was simply pointing out what the rest of us were already thinking. This highlight tape only makes Drake, and the rest of us, adore her even more.