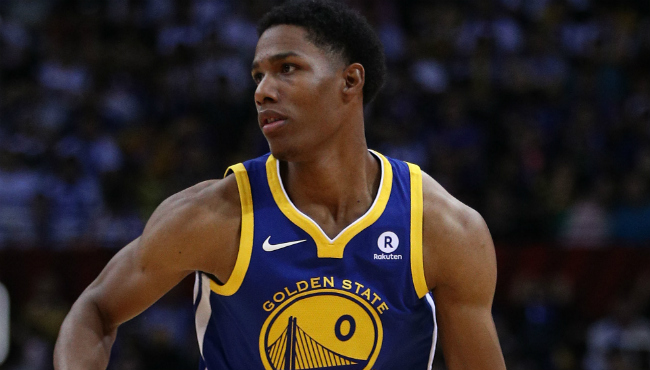 When Patrick McCaw hit the deck against the Sacramento Kings earlier this week, it was assumed that he suffered some kind of serious injury. McCaw went up, fell hard on his back, and things had to stop so he could be stretchered off of the floor and taken to a medical facility.
But in the days since the incident, news has come out that indicates that McCaw did not suffer an injury that could be devastating. He managed to clear all tests that he received during his time in the hospital, and in his first tweet after he went down, McCaw stated that "God definitely is watching over me."
The latest update revealed that McCaw did not suffer any neurological damage to his back. Instead, the Warriors announced that McCaw just suffered a bone bruise and will be re-evaluated in four weeks.

McCaw potentially missing a substantial portion (or, in a worst-case scenario, all) of the postseason because of the fall would be really unfortunate, but seeing as how his long-term health was in question in the immediate aftermath of the fall, things could be so much worse. Besides, a timetable of four weeks means McCaw would be in line to potentially return in early May, which would be sometime during the conference semifinals.