In the Staples Center on April 13th, 2016, it was the final home game for the Lakers regular season and more importantly, Kobe's final home game of his illustrious 20-year career. Lakers fans gathered around their TVs and phones, and plenty scalped the most expensive ticket of the season to watch one of the greatest ever play one final time. One of those fans was Ice Cube.
A lifelong Lakers fan, Cube was one of the many celebrities who gave some thanks to what Kobe had accomplished.
During a timeout, the jumbotron had a clip of the world renowned hip-hop artist saying "Kobe, baby, give us five more years. Come on, you can do it."
Bryant scored 60 points and looked like he could indeed play another five years. Of course, at the time, it was all about Kobe for Cube. But, after seeing him score 60 points and then retiring? That made an idea that Cube already had resurface. Ice Cube then called Jeff Kwatinetz, his business partner and long-time friend, to discuss the idea they'd talked about on numerous occasions before: professional 3-on-3 basketball.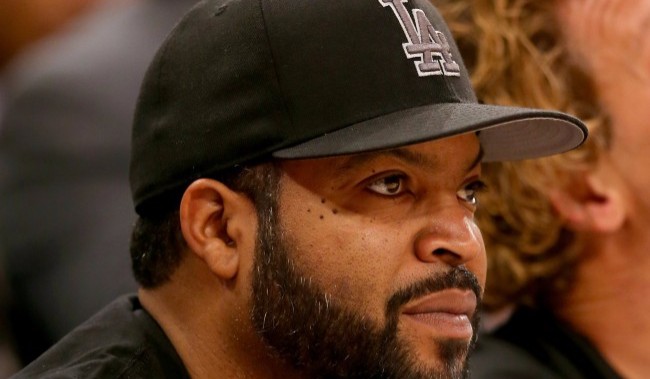 "I've learned over the years that when Cube has an idea, it's probably a good idea." Kwatinetz says. "He has an incredible understanding of the culture and what people want to see. So when he came to me upset about Kobe retiring after scoring 60, that's when the idea really came together."
Cube and Kwatinetz have a relationship that spans far beyond just partners. The two have been long-time friends since the days of N.W.A. and created a natural business friendship in which both respect each other mutually. Just like family, they aren't afraid to challenge each other and be honest, which makes the partnership that much better.
"I love Jeff because he's a doer, he's not a talker, he's just a straight shooter," Ice Cube says. "My nickname for him is JK47 because he's going to come right at you. He's just a very smart guy who understands business and knows a lot about entertainment and what moves people."
The two had a few different conversations about how to change basketball forever, and eventually, they finally had it. At the end of one of their detailed and thorough phone conversations about the innovative idea, Kwatinetz asked Cube, "Are you ready to burn the ships?" That meant there was no going back.
Cube only had one response: "f*** yeah, gimme the torch."
It was at that moment that Cube and Kwatinetz jumped into this business venture like Bobby Axelrod in Billions. They were all in.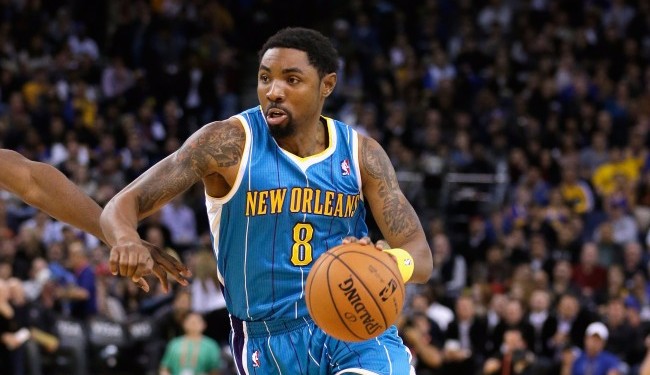 Cube had been toying with the idea of coming up with a professional 3-on-3 basketball league long before the Kobe game and in the early stages, he even thought about one-on-one with current players. Kwatinetz, along with Roger Mason Jr., a mutual friend, had spent hours on end with Cube discussing the facets of the idea. They dove into every detail and figured out all of the specifics. Everything from how many teams would play to where the ball would be checked in was considered.
"We actually spent more than a year thinking about this idea," Kwatinetz said. "Really modeling it out, thinking it through, and doing our research to come up with a model that we thought played into what the players can do best."
Shortly after the Kobe game and the discussions between the three, they'd bring in Mason permanently as the commissioner of the league. Mason, a former NBA journeyman, would leave his post as the Deputy executive director of the NBA's Player Association to become the president and CEO of the BIG3. It was a bold maneuver by Mason, sure, but one that showed how serious they all were.
"I thought the idea was phenomenal," Mason says. "The genius of the idea was that the halfcourt game is something that you can continue to do at a high level for a long time after playing five on five."
After the announcement, all the other pieces seemed to come together seamlessly. Players and coaches like Allen Iverson, Stephen Jackson, Corey Maggette, Chauncey Billups, Ricky Davis, Jason Williams, Mike Bibby, Gary Payton, Clyde Drexler, and others jumped on board early. It was star-studded, but it was competitively executed as well.
By adding names that recently left the NBA, the BIG3 now had not only star power, but a guarantee that they'd get guys who were still in shape, not dudes sitting around tweeting about how their team could beat the Warriors in the Finals.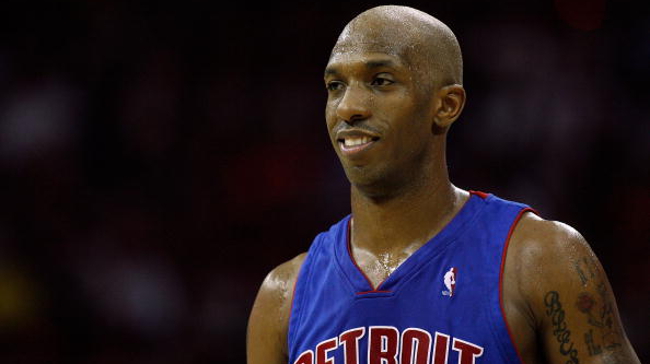 Adding in new, ingenious rules like the four-point shot along with bringing back the allowance of hand checking really created a sense of exclusivity and separated the BIG3 from FIBA 3-on-3 or your backyard pickup game. Although, at times, finding a common ground between rules was difficult between Cube and company.
"It took a few months to get everything right," Cube told DIME at the end of May. "I actually remember being on vacation in Maui [laughs] arguing about certain rules. I think we were talking about clearing the ball and where we should have the teams clear the ball to, when, and whether it should be cleared to the free throw line or three-point line. See most 3-on-3 goes 15 feet, which is the free throw line, but because we had pros and possibly seven footers out there that it was better to go past the three-point line. That was just one of the times I can remember us going back-and-forth on certain things. Man, I remember my wife was [chuckles] rolling her eyes in Maui cause I was on the phone arguing with Jeff about the rules."
The rule changes, however, looked to appear as if they were for entertainment purposes. After all, the four-point shot was something that had been discussed on multiple occasions for NBA All-Star games and other basketball occasions. But, this was not the case.
"Every rule change doesn't come from the idea of novelty," Kwatinetz added. "We wanted things to increase competition and make this game more interesting. Every rule was designed to maximize the competition level and I think that's what ultimately attracted a lot of the players."


The idea that this league was going to be another Harlem Globetrotters or XFL was completely out-of-line. Cube and company had an idea of giving people competitive, entertaining, and exciting basketball for the summertime when the NBA was in the middle of its offseason. Many looked at it and assumed it was just a retired players All-Star league. While it may have seemed that way to begin with, that wasn't ever the intended plan.
The BIG3 was never a gimmick, and it was never going to be a one-off event. This was planned, prepared, and analyzed with a long-term goal in mind.
"When you look at a new league it's always a challenge when you think about teams, venues and getting fan bases but this is much different," Mason says. "It's like a tour. It's a 10-week season that goes to each city only once a year. Cube hit it out of the park with that idea."
The BIG3 intends on separating itself by going to cities that don't currently have NBA basketball as well. Seattle, Lexington, Tulsa, and Las Vegas were all added to the 10-week schedule, giving fans from other areas of the United States a chance to consume a new product that made it exclusive to them.
"A lot of stuff is going to be raw and uncut," Ricky Davis said. "I think it's built for the fans. But it's also an opportunity for the fans who never got to be around the players just because financially, it costs too much for a family of three or four to go to an NBA game."


Finding an extremely large niche that had been untapped, the BIG3 knew they had something. Fox Sports gave them a TV deal and the league announced a draft where the players worked out for the coaches and player-coaches, and players were picked one by one. Players like Steve Francis were left out of the fold and went undrafted, showing once again that competition came over pure namesake or pedigree.
The BIG3 has grabbed basketball fan's nostalgia, along with players who are fresh out of the NBA, and created a competitive, new, and innovative summer basketball schedule for the yearning fans near and far.
"To me, all the (business) questions were answered," Ice Cube says. "There are so many guys that the fans miss and just because they don't play an NBA schedule doesn't mean they aren't ballers. There's risk involved and this year isn't going to be easy because we're going to have to introduce people to the game and what we got. But, we feel like once people buy-in and see this competitive style of basketball, they'll get involved with the teams, personalities, and the games."
If that wasn't enough, the BIG3 added a fantasy league and is allowing gambling on the games so that people can feel even more attached to the league. Even the Olympics bought into the incredible idea, deciding to place 3-on-3 basketball into the 2020 games.
What once started as a pipe dream for one of the most successful hip-hop artists and global media icons, became something that everyone is going to get behind. Who knows if Kobe will eventually sign on (and Ice Cube would probably admit that'd be a dream come true), but it's clear there wouldn't be a BIG3 without him.