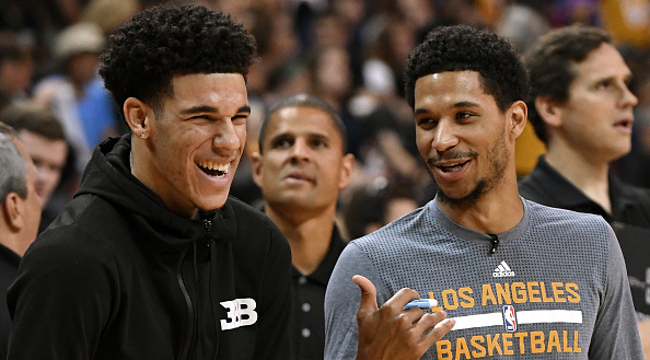 The young Lakers core has been suspiciously quiet this summer on the social media front. Maybe it has something to do with the fact that the team landed the best player on the planet this summer and are suddenly under tremendous pressure to prove that they are mature enough to transform themselves into viable contenders in the West.
Maybe it also has something to do with the fact that the front office had to tell them all to knock it off after a supposedly good-natured diss track battle between Lonzo Ball and Kyle Kuzma veered into some dicey personal territory. Either way, they've mostly been minding their Ps and Qs of late.
But sometimes, temptation is just too much to resist. Especially when it comes gift-wrapped and tailor-made. So when Instagram star Shiggy posted a video of himself competing in a three-point contest over Labor Day weekend, Josh Hart couldn't help but notice the similarities of form with a certain teammate who shares a, shall we say, unorthodox release.
Lonzo's mechanics make him an easy target for criticism, though in his defense, another recent video appears to show that he's been working on tweaking his release so that it's more fluid and less off-kilter.
Just how much he's altered it remains to be seen. Unless we see a drastically re-calibrated form when the season starts, the jokes aren't going anywhere anytime soon.