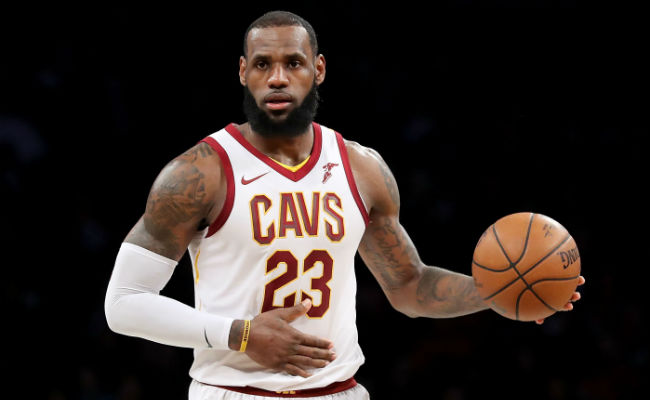 Before we start, an important thing to stress: This is not a story about the New York Knicks contacting LeBron James' agent and asking if he would consider the team if it hired David Fizdale. Unfortunately, while the Knicks are capable of doing some extremely funny stuff from time to time, they were smart enough to know that doing this would almost certainly lead to them getting into a ton of trouble.
Instead, Marc Berman of the New York Post wrote that New York's decision to reach out to Rich Paul was based in the fact that they wanted James to serve as a reference before bringing Fizdale on board. But since talking to James directly is incredibly against the rules, the Knicks did the next best thing and contacted Paul.
Knicks brass never talked to LeBron James for a reference on David Fizdale — perhaps out of fear of tampering.

But Knicks president Steve Mills and GM Scott Perry did the next-best thing — reaching out to Rich Paul, James' longtime agent and childhood friend from Akron, according to an NBA source.
James is a known fan of Fizdale's dating back to their time in Miami together, when James was a player and Fizdale was an assistant. Upon Fizdale getting fired by Memphis during the regular season, James was vocally upset with the decision, tweeting that he felt like Fizdale was the Grizzlies' "fall guy."
A report from earlier this season indicated that the Los Angeles Lakers wanted Fizdale this offseason to help bring James aboard, and the Knicks reportedly want to make a push for the best player in the world now that Fizdale is in tow if he wants to come to New York, so it's easy to think that contacting Paul before hiring Fizdale meant shenanigans were afoot. But instead, the Knicks were just doing their due diligence, and apparently, there's nothing here to imply they wanted to see how getting Fizdale helps their chances at landing James.
(Via New York Post)