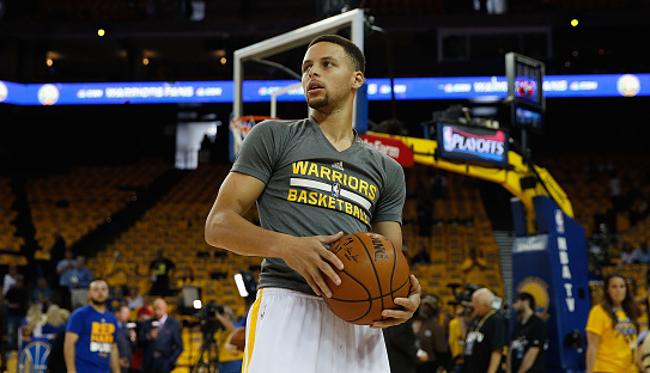 When you start to break historic NBA records and knock down the most 3-pointers in a season (for the third time in your career) while becoming perhaps the first unanimous MVP in NBA history, people outside the world of basketball begin to notice.
This year TIME has named Stephen Curry one of their 100 most influential people.
This year they have sub-categorized him as a "Titan" along with Mark Zuckerberg, The Rock, Pope Francis and some world-renowned scientists. Misty Copeland, the first African-American female dancer with the American Ballet Theater, writes about Curry's importance to the world even outside of basketball. She even compares ballet and basketball as a discipline:
Many people wouldn't naturally think of the similarities between a ballerina and an NBA player. Yet the lifetime of training and the discipline it takes mentally, emotionally and physically are certainly shared attributes.
Copeland goes on to revel in Steph's humility and grace despite how much of his personal life fans are allowed to be involved with. His wife Ayesha's cooking show, his daughter Riley's adorable … everything, and more. Steph also kills it in the role model department
This is his year, and it sometimes feels like he can do no wrong. That's a dangerous supposition, but that's how well-liked he is among NBA and casual fans alike.
Now let's get that foot healed so he can get back on the court! The Warriors are up 2-1 against the Houston Rockets in the first round and their series resumes on Sunday in Houston.
(TIME)