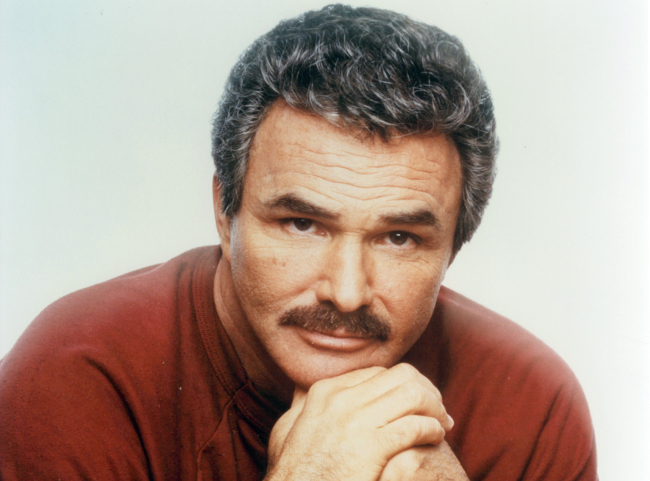 It's hard to really imagine if you weren't there to witness it, but there was no one bigger in 1970s America than the late Burt Reynolds. His movies were always money-gobblers: The Longest Yard, Smokey and the Bandit, Hooper. Even Starting Over, the 1979 bougie comedy where he ditches Candice Bergen for Jill Clayburgh, made bank.
Before his Oscar-nominated turn in 1997's Boogie Nights, his films were rarely serious. Sometimes were —see 1981's Sharky's Machine, which directed by Reynolds, too — but as evidenced by his iconic laugh, he liked to have fun and liked to make movies that were, first and foremost, fun.
Reynolds' passing, at the age of 82, has opened the floodgates, with fans pouring several out for one of history's great movie gods. Among those fans were fellow actors and filmmakers, many of whom worked with him over his long career.
Sally Field was not only his Smokey and the Bandits co-star; they were former lovers, who began dating after the series' first film in 1977. They were a couple for five years. Field released a statement, caught by Variety. "There are times in your life that are so indelible, they never fade away," Field said. "They stay alive, even 40 years later. My years with Burt never leave my mind. He will be in my history and my heart, for as long as I live. Rest, Buddy."
Many more clogged social media, including this, from Dolly Parton, his co-star in 1982's The Best Little Whorehouse in Texas:
There were others who worked with him as well, including Mark Wahlberg.
And there were contemporaries who recognized game:
There were even those who famously impersonated him on Saturday Night Live:
And there were friends:
There were also many who simply looked up to him as they were starting out in Hollywood:
There were those who got to work with him, however briefly:
And there were just fans who were sad or just upset that he was gone:
Some greeted the news of Reynolds' passing by sharing stories about meeting him.
Some came bearing favorite clips or personal anecdotes:
Some came bearing photos they had done imitating Reynolds' iconic 1972 nude Cosmopolitan spread:
Some came ready for a mustache-off:
Some had great thread stories:
But we'll leave you with this one: