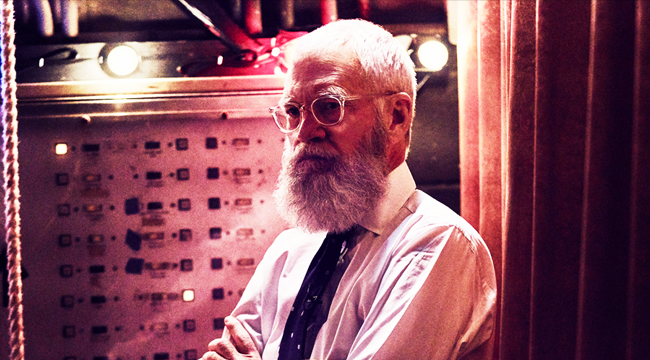 Welcome to Comedy Now, a weekly column cataloging what comedy fans should know about what's available in the streaming world. Whether it's a brand new special, an old classic, or the oddball show that defies categorization, we'll list as many as we can for your enjoyment right here. Who knows? We may even throw in a few non-streamable bits on occasion, like tour announcements from our favorite comics. You can check out the previous column here.
What's Now
My Next Guest Needs No Introduction with David Letterman (Netflix)
Five months after Netflix announced former Late Show host David Letterman would bring his talents to the streaming giant, My Next Guest Needs No Introduction rocketed into subscribers' queues with an hour-long chat with President Barack Obama. Echoing a favorite expression of Letterman's, Uproxx's Mike Ryan declares: "This is Dave, unplugged. And, by golly, Dave seems to be having the time of his life." The comedian's sit-down with Obama is quite fun, and if it's any indication for next guest George Clooney's episode in February, then Netflix surely has another hit on its hands.
The 17th Annual San Francisco Comedy Festival (or SF Sketchfest) is happening now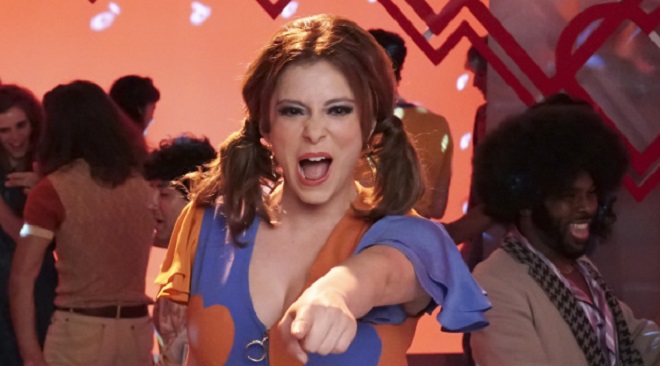 Tickets are now on sale for the 17th Annual San Francisco Comedy Festival, otherwise known as "SF Sketchfest," which began on January 11th and runs through January 28th. With more than 230 shows utilizing 16 venues across the city and featuring top comedians, the 17-day festival features everything from stand-up to non-stop entertainment — including sketch, stand-up, alternative comedy, music, improv, films, tributes, live podcasts, workshops, and panel discussions. Also, Thor: Ragnarok's Jeff Goldblum is doing something with the Mildred Snitzer Orchestra. Maybe dancing?
What's New(s)
The Aunty Donna: Big Boys tour comes to North America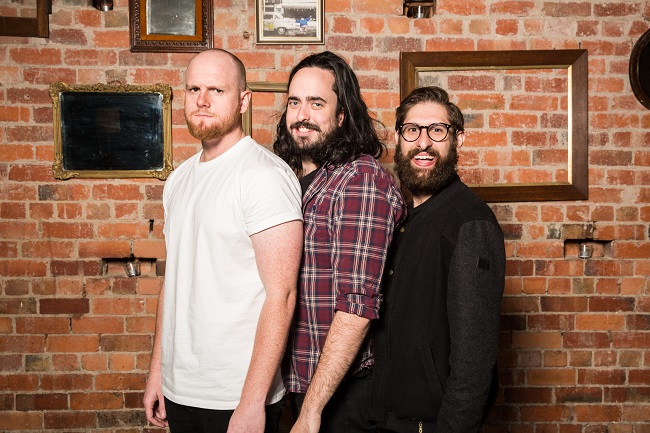 The comedy trio Aunty Donna might not be too well known in the United States, but the award-winning group has plenty of bona fides in its native Australia, New Zealand, and the United Kingdom. Now they're bringing their Aunty Donna: Big Boys tour to North America with stops in Los Angeles, San Francisco, Houston, and elsewhere. Tickets are now on sale for shows in February and March, while a second leg is currently being planned for June. Anyone who isn't familiar with the group ought to check out their YouTube channel, which is rife with bits and segments from previous tours.
Flight of the Conchords gets a new HBO special
Less than a week after reports of a possible Flight of the Conchords return surfaced, HBO confirmed stars Bret McKenzie and Jemaine Clement will film a brand new special to air sometime in the spring. The duo will tape their new comedy special during their upcoming United Kingdom tour, which features new songs and classic favorites from their long-running "Flight of the Conchords Sing Flight of the Conchords Tour." Yet aside from these tidbits, HBO's president of programming, Casey Bloys didn't offer reporters at the Television Critics Association winter meeting much else.
The 2 Dope Queens HBO specials get episode descriptions
In December, HBO announced a premiere date and additional details for Jessica Williams and Phoebe Robinson's 2 Dope Queens specials. This week, the network gave reporters at the TCA winter meeting a breakdown of all four episodes, which were directed by Tig Notaro (One Mississippi) and individually feature particular themes ("New York," "Hair," "Hot Peen," "Black Nerds/Blerds") and guests (Uzo Aduba, Tituss Burgess, Sarah Jessica Parker, and Jon Stewart). Each episode will also showcase Williams and Robinson's favorite comedians — including Aparna Nancherla, Rhea Butcher, Sheng Wang, John Early, Jackie Kashian, Kevin Barnett, Naomi Ekperigin, Al Jackson, Gary Gulman, Michelle Buteau, Mark Normand, and Baron Vaughn.

Judd Apatow's Garry Shandling documentary gets a title and a premiere date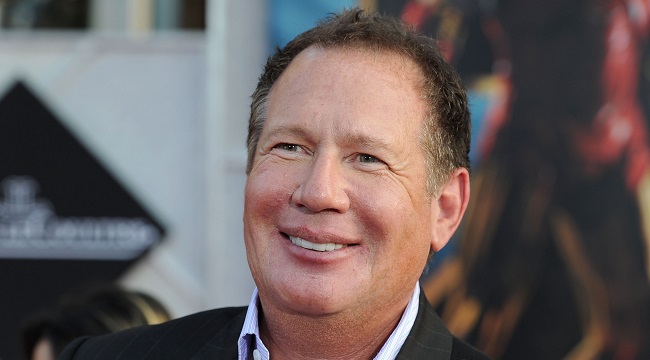 The Zen Diaries of Garry Shandling, Judd Apatow's two-part, four-and-a-half-hour documentary about his friend and mentor, will explore the remarkable life of the legendary comedian. Among other things, the lengthy dive in Shandling's life and work will feature interviews from nearly four dozen friends, family members, and colleagues, four decades, worth of television appearances, and a lifetime of personal journals, private letters, and home audio and video footage revealing the stand-up and comedy actor's brilliance. Zen Diaries will air Monday, March 26th, and Tuesday, March 27th on HBO.
What's Later
Katt Williams: Great America (Netflix)
Between his infamous fight with a 17-year-old girl and other problematic public happenings, comedian Katt Williams is no stranger to controversy. Even so, the 46-year-old performer hasn't let any of this hamper his comedy output — hence his new Netflix special Great America, which streams Tuesday, January 16th. Calling himself a "polarizing and over-the-top poster figure for hard truth and underground comedy," Williams here "reflects on the current political climate, racial tensions in America, and his disdain of roast beef." And he does it all while standing, dancing, and jumping around in front of a mock Oval Office.
Harith Iskander: I Told You So (Netflix)
Dubbed the "Godfather of Stand-Up Comedy" in his native Malaysia, Harith Iskander is one of Southeast Asia's best-known comedians. He's also the winner of the 2016 Funniest Person in the World competition, which is probably how his new Netflix special, I Told You So came about. Set to stream Friday, January 19th on the streaming giant, Iskander will dive right into "side-splitting awkward dating encounters, family drama, and cultural curiosities" for his newly available global audience.

Todd Glass: Act Happy (Netflix)
Last Comic Standing alum Todd Glass is one of the art form's more interesting practitioners, so Netflix decided to give him access to its platform. Set to stream Tuesday, January 23rd, his new special Act Happy will showcase the 53-year-old comic's unique style — which includes a heavy dose of improv and a seven-piece house band. Described as a "comic's comic's comic" by longtime fan Norm Macdonald, Glass discusses everything from "fighting for the youth" (despite kids' stupidity) to finally being able to talk about "liking dudes" after publicly coming out in 2012.