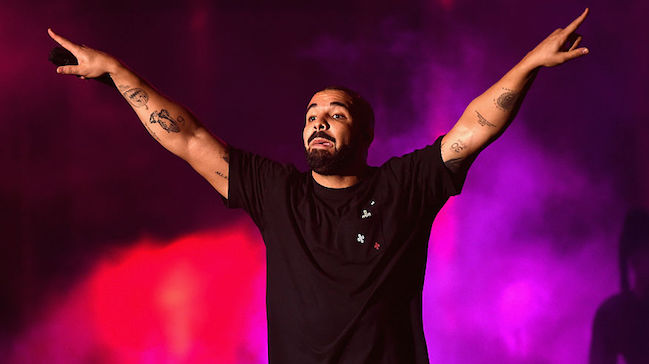 Add another first to Drake's ever-growing list of accomplishments. Earlier this month, he was crowned king of Spotify's of most streamed artists list, racking up 4.7 billion listens. Now, he's officially the first artist to reach one billion plays on a single song after "One Dance" eclipses the mark, according to report by Billboard.
Song is part of what's been a record setting year in streams for Drake. To date, the OVO rapper is the most streamed artist on Spotify with over 8.7 billion streams and this is the second consecutive year that he's been the leader for the streaming service. His album Views crossed the billion streams mark not long after its release and has already been certified four-times platinum by the RIAA. The album also has Drake in the running for a Grammy in eight different categories, although "One Dance" was not nominated for any awards.
The Toronto rapper's latest smash was easily one of the biggest songs on the charts as well. "One Dance" paced the Billboard Hot 100 to 10 weeks as the full album held the top position on the Billboard 200 for multiple weeks, breaking records on both fronts.
Safe to say Drake's set the bar very high for himself as he readies his next album, More Life, which is set to release in early 2017.