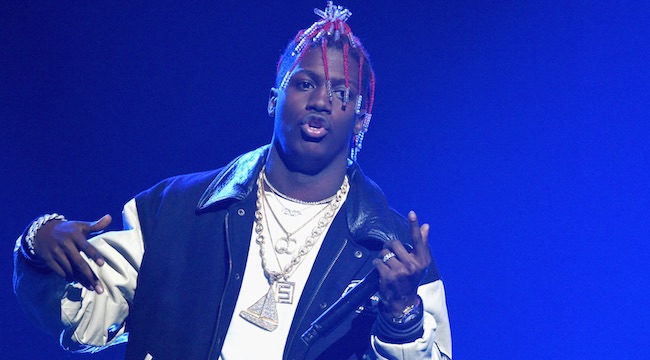 Lil Yachty, the insanely-popular red-dread-locked rapper who had a breakout year in 2016 — and has garnered the chagrin of many an old head — has a message for young voters: Don't write him in! Yachty is so popular among his fans right now that he is a viable candidate for millennials who are sick of the system, but the breakout Atlanta rapper is not co-signing that move at all. In fact, he's already been clear about who he is planning to cast his ballot for today:
And when a fan jokingly tweeted at him that they'd prefer to see him on the ticket, he discouraged the idea:
Given the stakes of this election, it is no surprise that Yachty is reacting in such a serious manner. He isn't the only one, either. A slew of musicians have rallied for last-minute concerts, parades, music videos and other events to encourage people to go cast their ballot. And even if you think a cloud of doubt hangs over Hillary Clinton, a brief analysis of how that kind of sexism also pervades pop music may sway your stance a bit.
Yachty also noted that if Hillary wasn't an option, he'd be feeling the Bern:
And after feeling more backlash, once again encouraged his fans to cast their ballot no matter what:
So remember, don't vote for Lil Yachty today. He wants you to know he's with her.