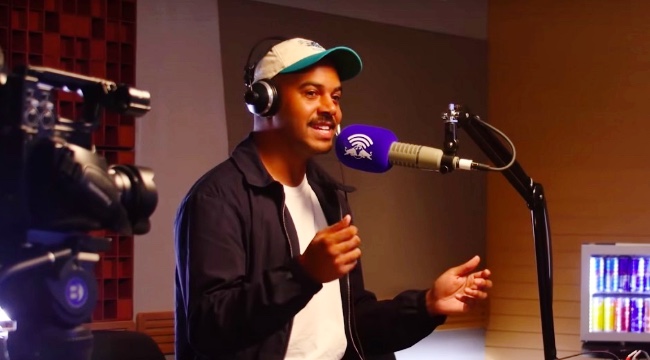 If you haven't been listening to Bruh With Zack Fox on Red Bull Radio, you have been missing out. While the comedian is probably best known for being a prolific member and originator of "Weird Twitter," the collection of online comedians who've made a name for themselves posting off-the-wall memes and relatable non sequiturs on the social app, he's also a surprisingly adept radio show host and interviewer. Bruh often draws unique and hilarious insights from its astonishingly diverse array of guests as Fox needles and trolls them out of their comfort zones.
Now, Red Bull Radio and Zack Fox are bringing Bruh from the booth to the stage with a live recording October 25 at the Resident in Downtown Los Angeles. Guests include Awful Records R&B futurist Abra, LA stand-up comic and television writer Jak Knight, and Portland alt-cool rapper Amine. Zack will lead a discussion of pop culture and current events with this expansive lineup, with the show to be aired the following day, Friday, October 26.
Tickets will be available online at Red Bull Radio's website for $10 and at the door the night of the show for $20. The event is 21+, so expect things to get even weirder, wilder, and more R-rated. Check out the flyer below, and catch up on archived episodes Bruh With Zack Fox here.